Dedicated machines simplified
GSA:DediConnect helps you manage your dedicated machine, making dedicated machines accessible to anyone.
With GSA:DediConnect you get access to the performance of dedicated machines, without having to worry about the technical aspect.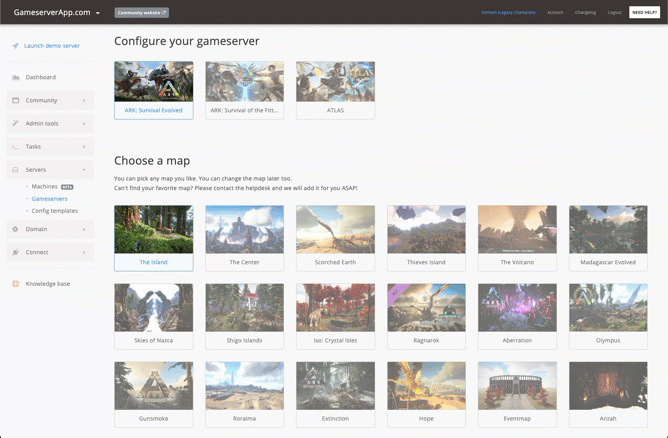 How does it work?
You rent a machine and connect it to our platform. Anyone can do it with our guides, we promise!
Step 1
Choose a provider from our supported provider list.
Order your desired machine and open the "Prepare your X machine to connect with GameServerApp" guide for the chosen provider.
Step 2
Follow the guide with many images, to guide you through the installation process. No experience is required to do this, just click as the guide instructs.
When the installation has finished, our platform will take over.
Knowledge base
Fully packed with 100+ guides to help you utilize all features.
GSA:Hosted
We provide you with a high performance game server.
GSA:RconConnect
Connect a game server you rent or host elsewhere to GSA. Connect 2 for free.