Easy Discord integration
Talk with in-game players or run server commands from your Discord.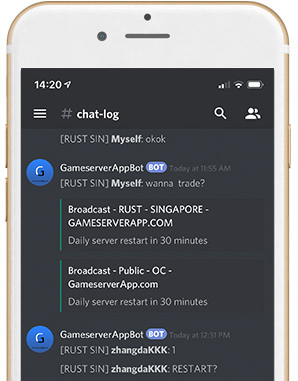 Connecting Discord is done in an instant. Giving your community a major upgrade.
Monitor players, groups, chat log and other online activity using filters and intuitive actions. Manage the community yourself or with your team.
The Rule Gate helps you make sure players know your rules.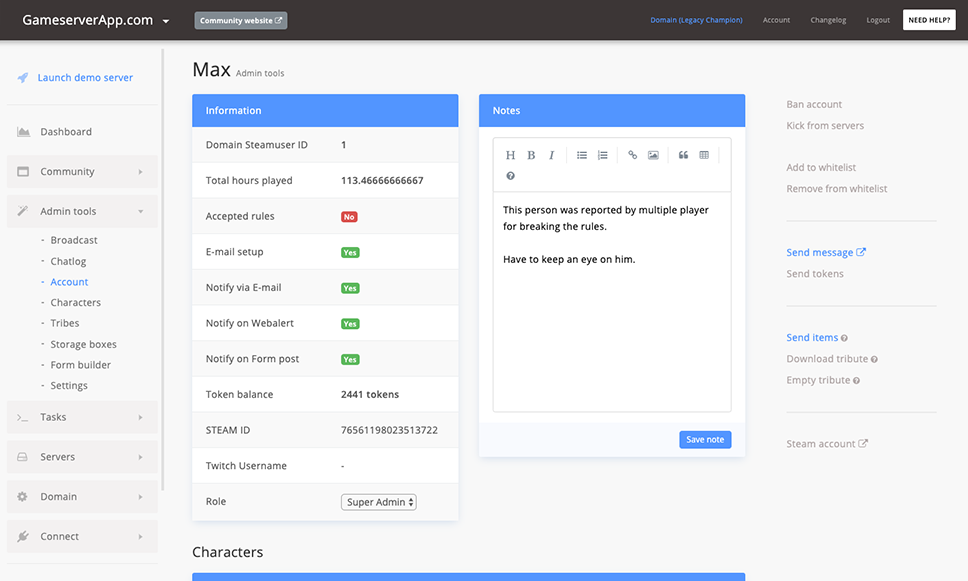 Monetization build right in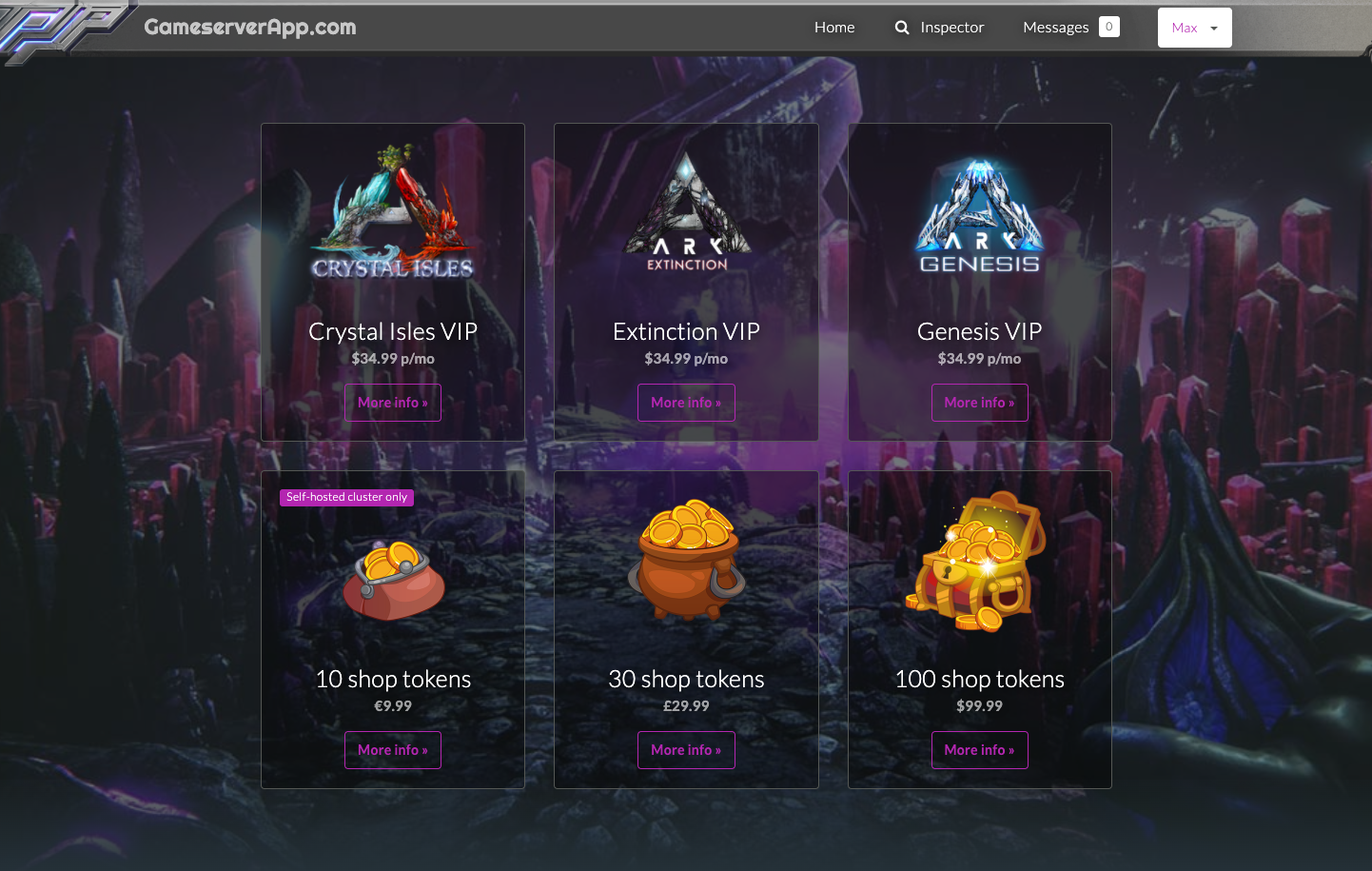 Setup endless reward combinations. Ranging from Discord shout-outs to in-game items.
Players access your shop on your personal Community website or in-game.
Your sales (on-time or recurring) are accessible to you and your team. Including a custom monthly target.
Works with all your favourite services
Stop wasting time on stuff that should be "set and forget". GameServerApp comes with powerful community tools that are setup in minutes.
Knowledge base
Fully packed with 100+ guides to help you utilize all features.
GSA:Hosted
We provide you with a high performance game server.
GSA:DediConnect
Connect your own dedicated (root) machine with GSA.
Tested by 493.000+ players worldwide.
Launch a demo game server and try GameServerApp for free.
No payment credentials required.