Connect 2 servers for free
Enter the connection information and you are done.
Easily setup your community in minutes.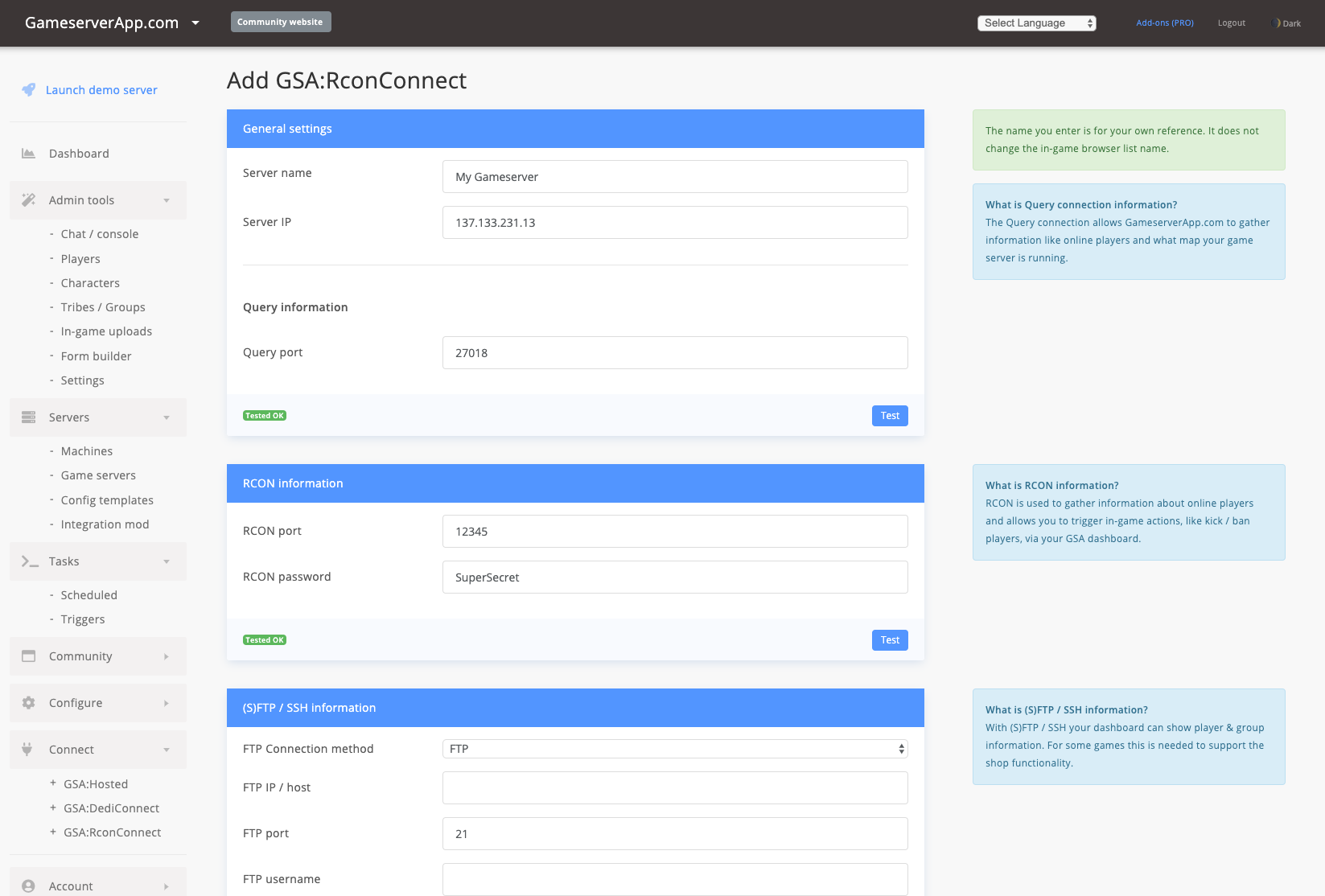 Knowledge base
Fully packed with 100+ guides to help you utilize all features.
GSA:Hosted
We provide you with a high performance game server.
GSA:DediConnect
You provide the hardware and we provide you with the tools.