The admin tools allow you to search all Accounts, Characters and Tribes on your servers. Quickly broadcast a message to all servers at once, or a specific server. And with the online Chatlog you know exactly whats going, even when you're out.
You can leave a note per account, so all your admins know what is up with that account.
Kick and Ban
With just a click of a button you can either kick or ban a player from your servers.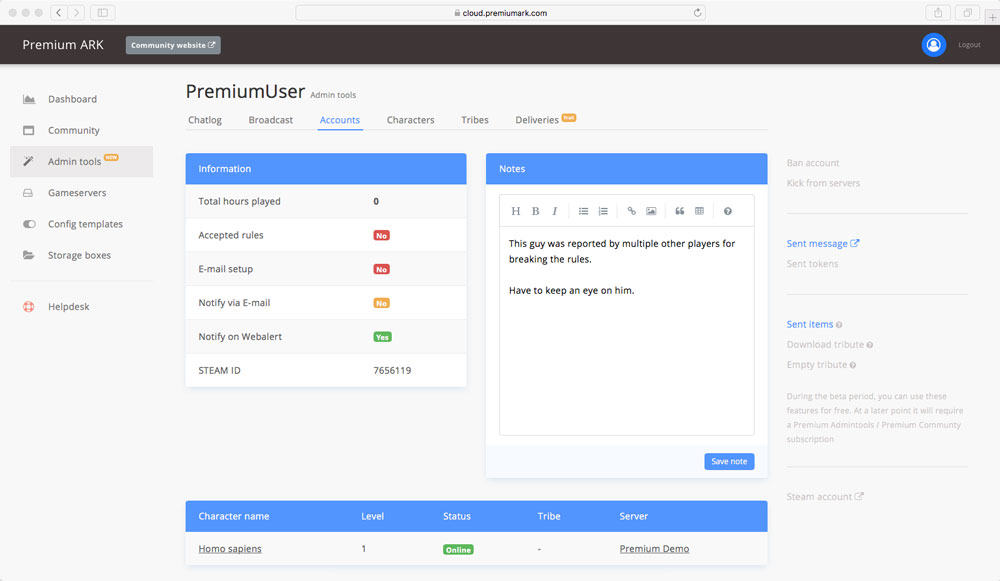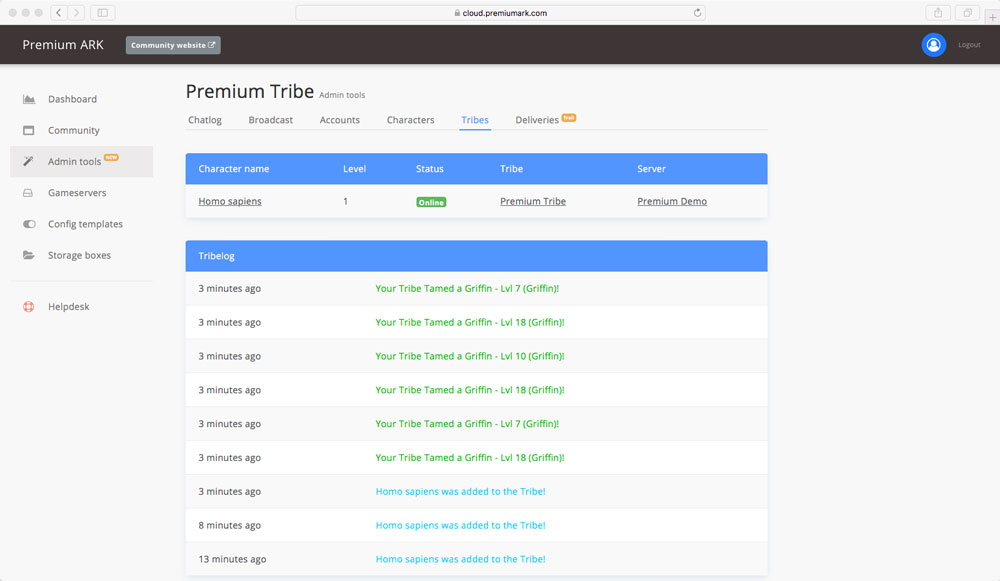 Know what all tribes are up to using the online tribelog. You can see all actions and know exactly who broke the server rules.
It can be hard to replace dino's or deliver a price when the player lives in another timezone.
Using the automated in-game delivery system you can simply create the package and specify who should receive it. The player can then pick-up the package when they are online.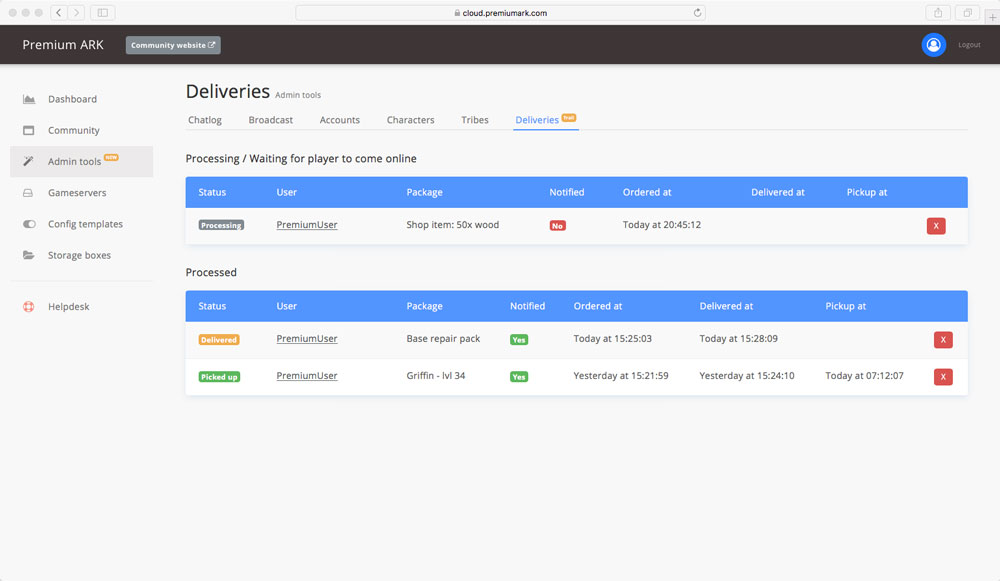 Launch free demo server
No payment credentials required.