Manage with your team
Setup your application form in seconds and start processing the applications with your entire team right away.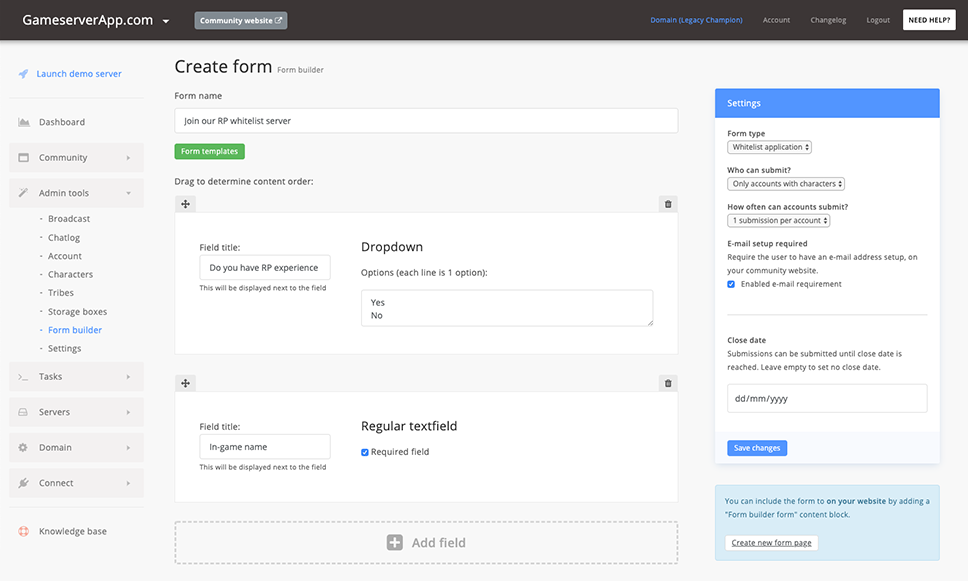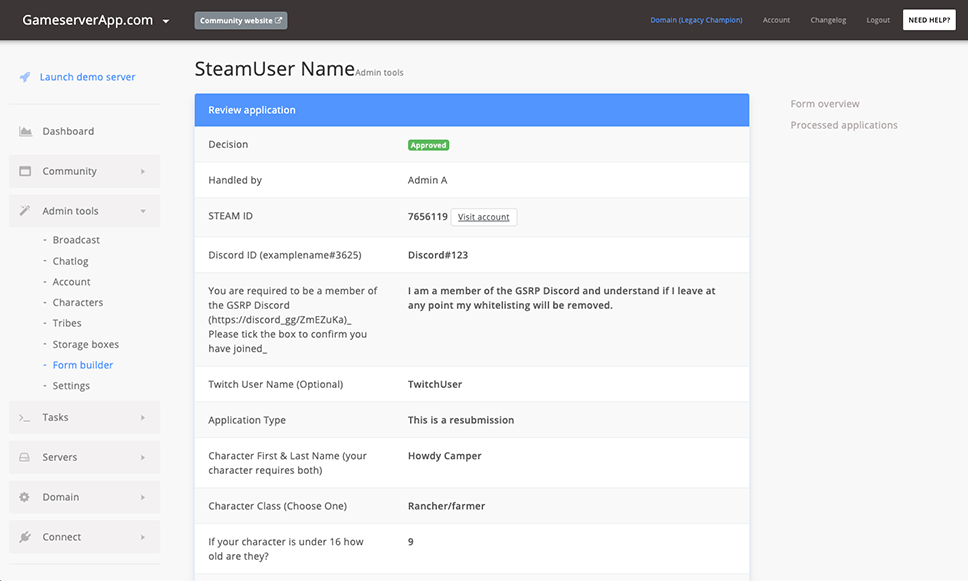 Online application form
Use the power of the web and add (admin, whitelist etc) application forms to your community website.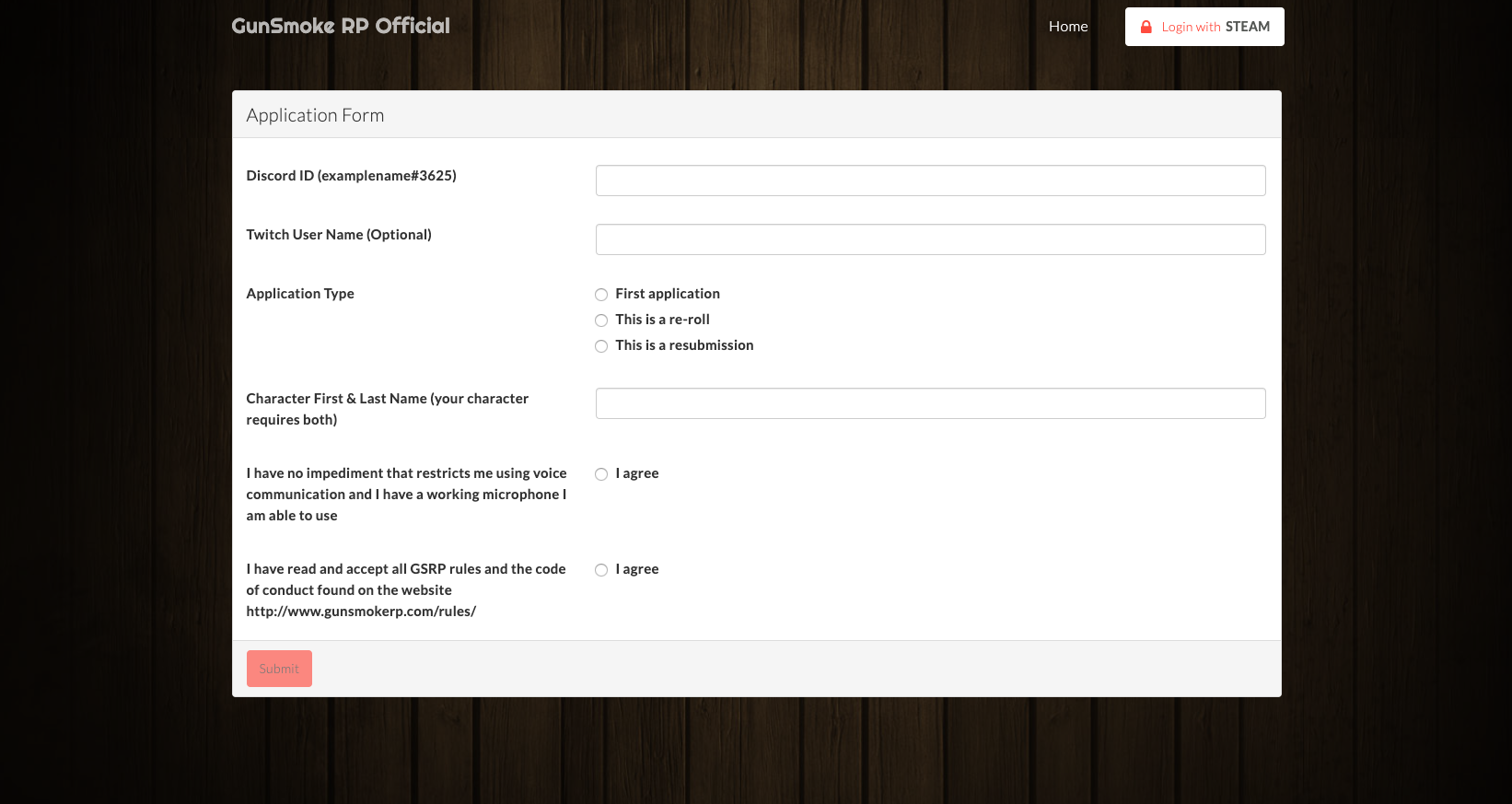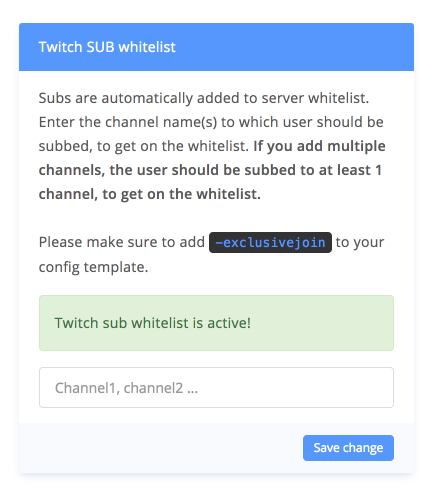 With the Twitch sub whitelist feature, you can turn your server in a sub-only server, with just a few clicks!
You can specify which channels players should be subscribed to. When their subscription runs out, they are automatically removed from the whitelist.
3rd party game server support
The Twitch sub whitelist system supports 3rd party game servers. Connect your game server today and automate your whitelist.
Twitch whitelisting currently only works with STEAM games.
Login. Connect. Done!
Your subs can get on the whitelist, with just a couple of clicks. Our platform will take care of everything needed to get them on your whitelist, while you continue streaming.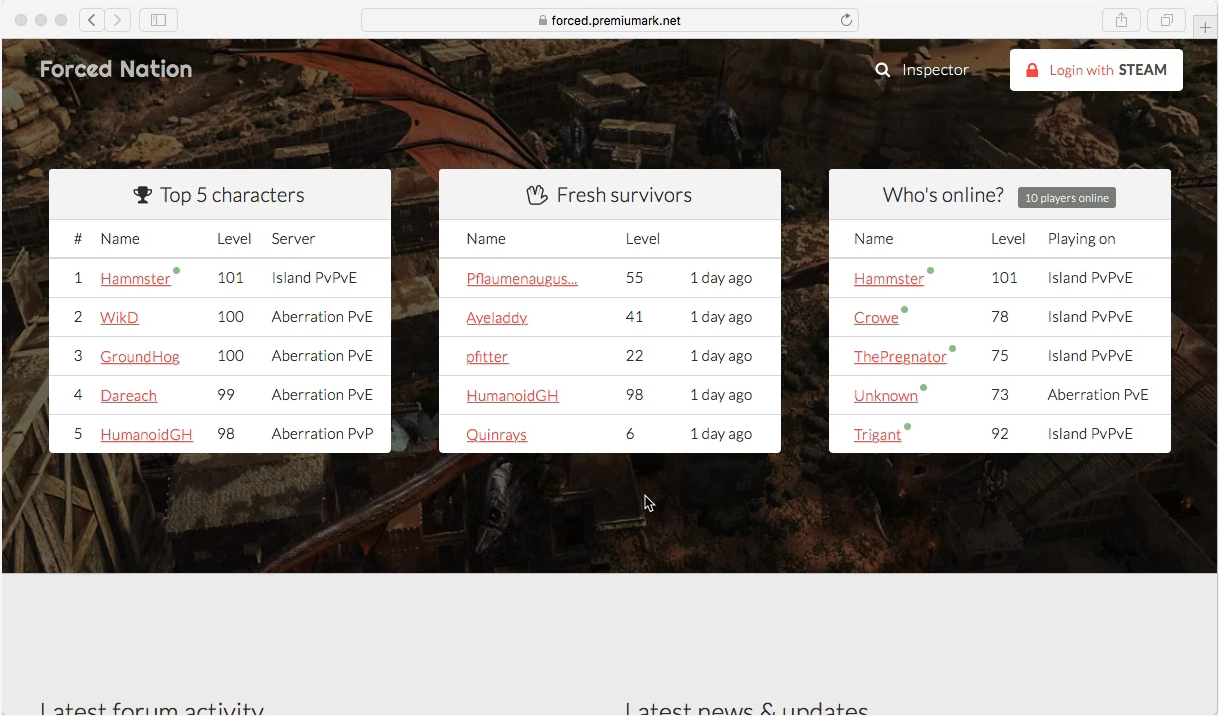 Knowledge base
Fully packed with over 100 guides to help you fully utilize all features.
Twitch whitelist
Setup your Twitch whitelist in a few minutes and forget about it.
GameServerApp Whitelist mod
Enhance your whitelist with our GameServerApp Integration mod.