Integrated reporting
Fixing problems quickly is crucial to keep your players happy.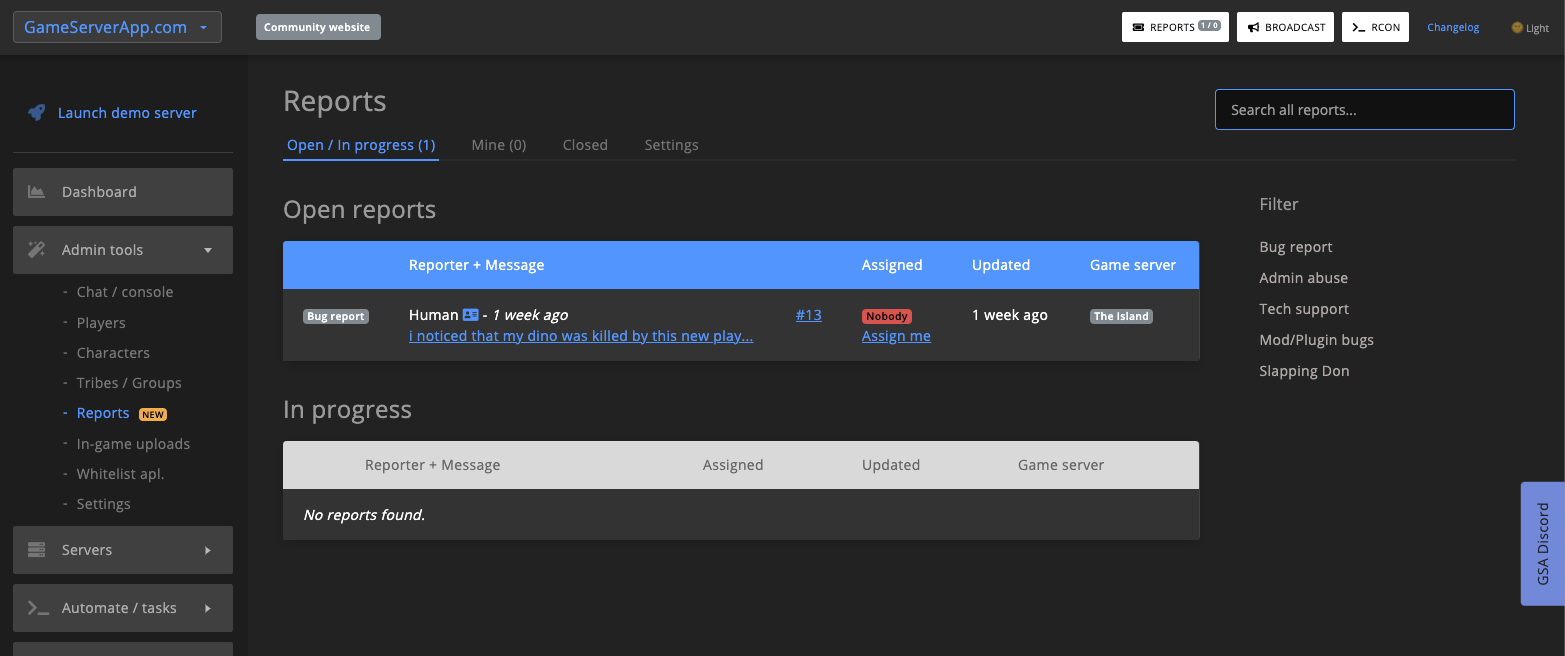 All reported issues are gathered on your Report panel. From there you can assign issues to your admin team and track progress.
Report from anywhere
Let your players report issues in-game or via your Community website.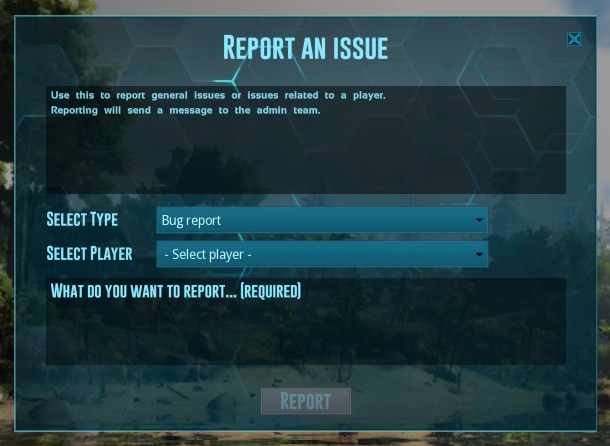 In-game reporting is currently only available in the GSA Integration mod for ARK.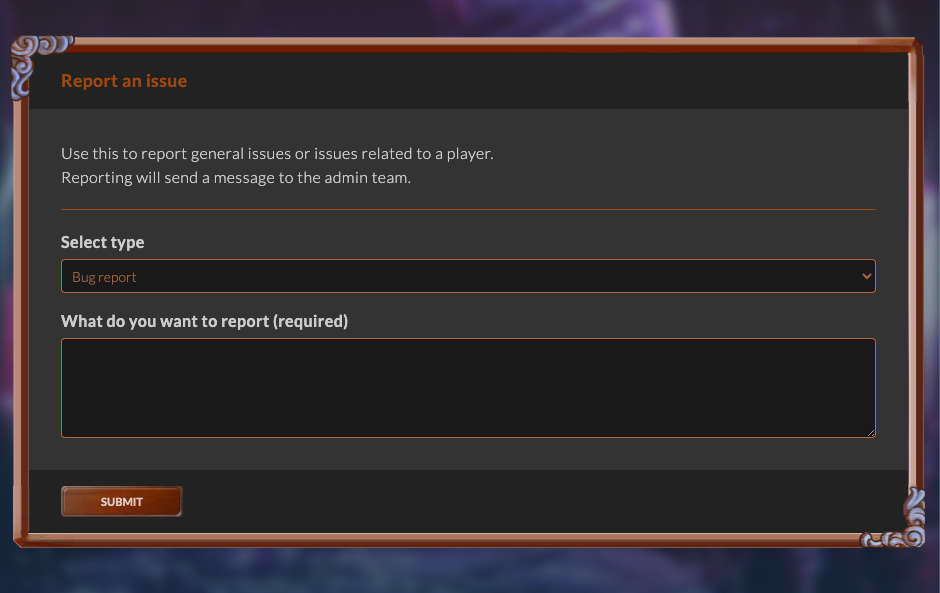 Complete information
Investigating reports quickly with all the related information GSA gathers for each report.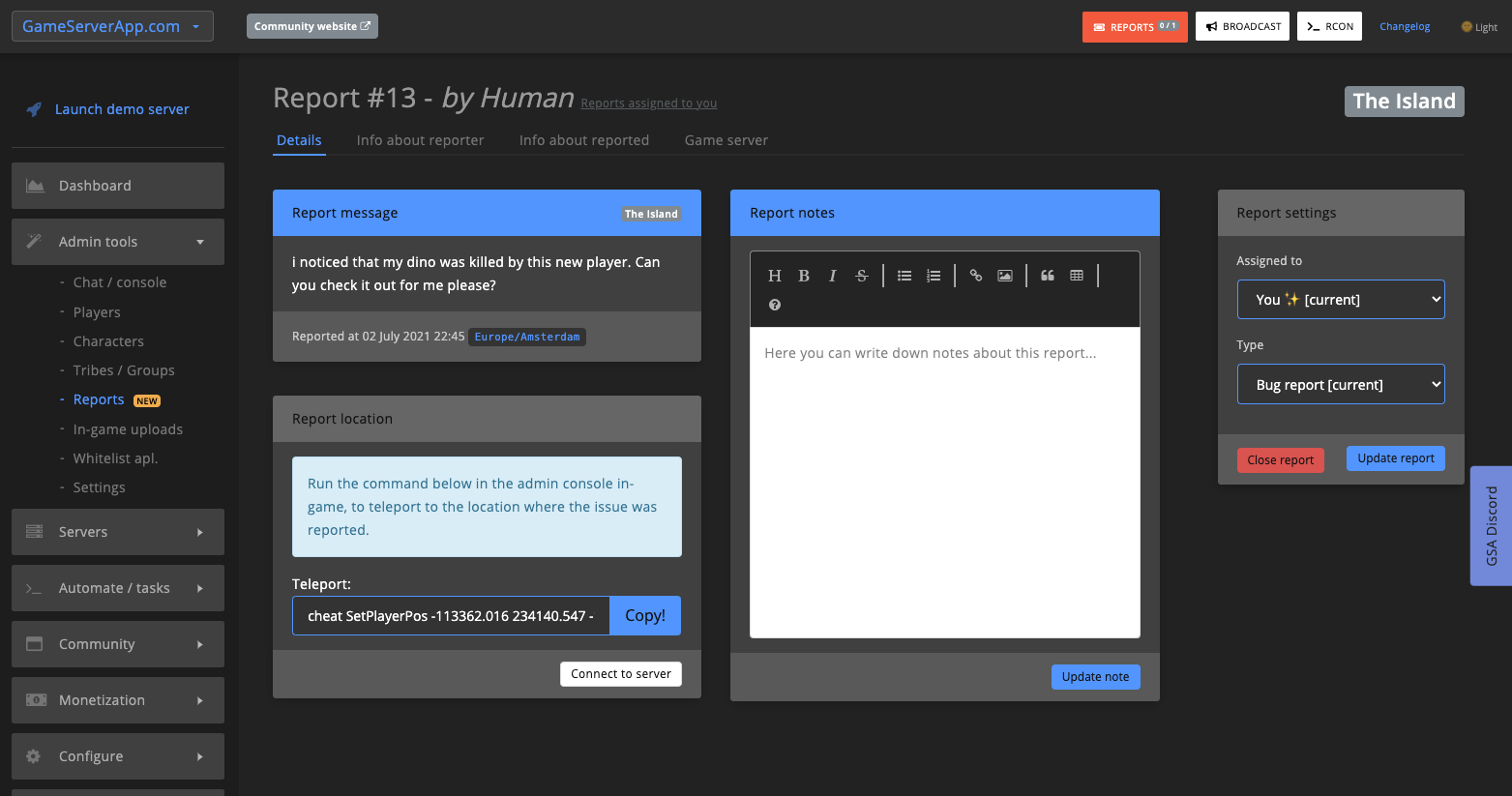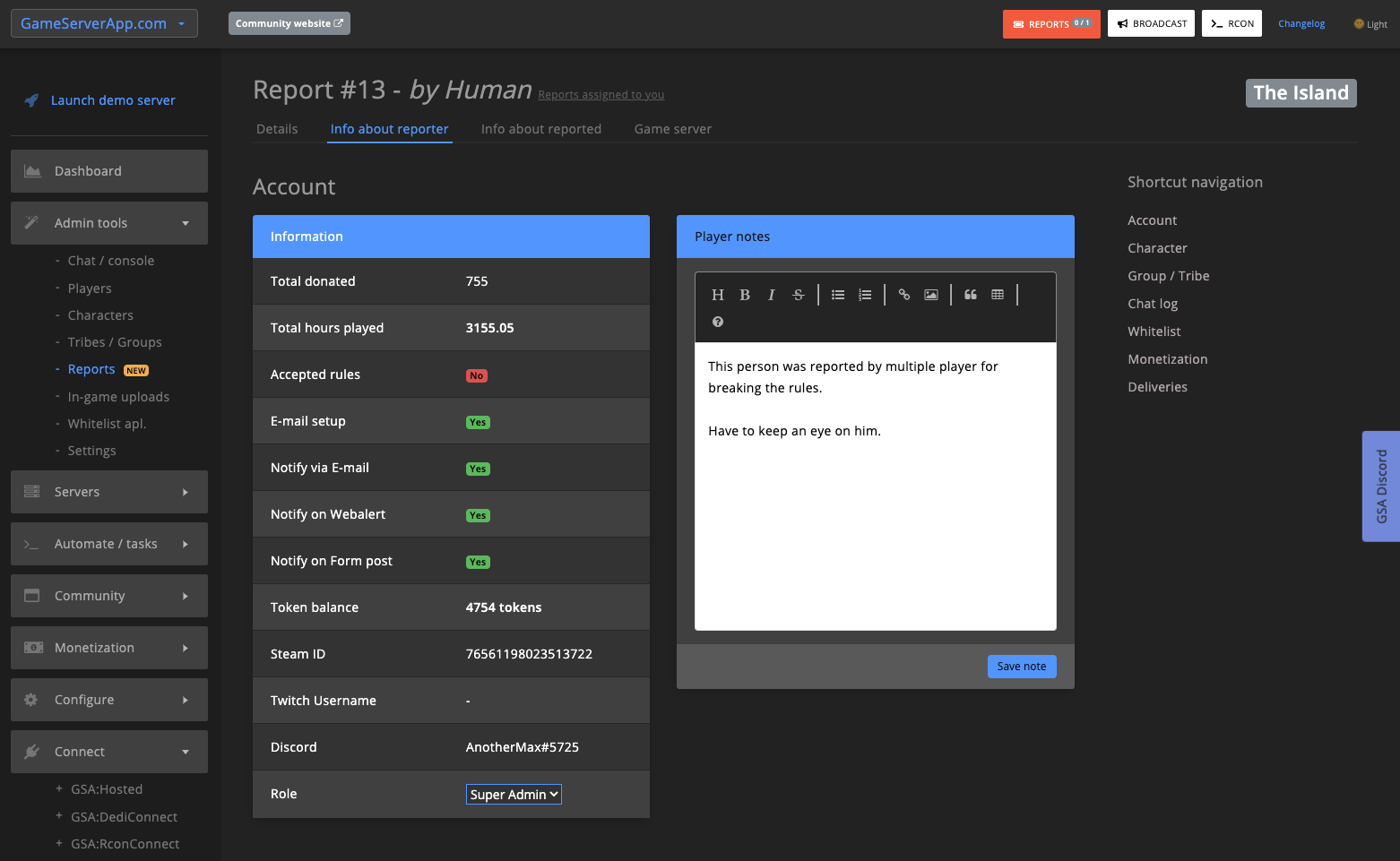 Information for both the reporter and the reported player (if applicable) are gathered and available for you on a single page.
Server performance graphs help you determine performance issues.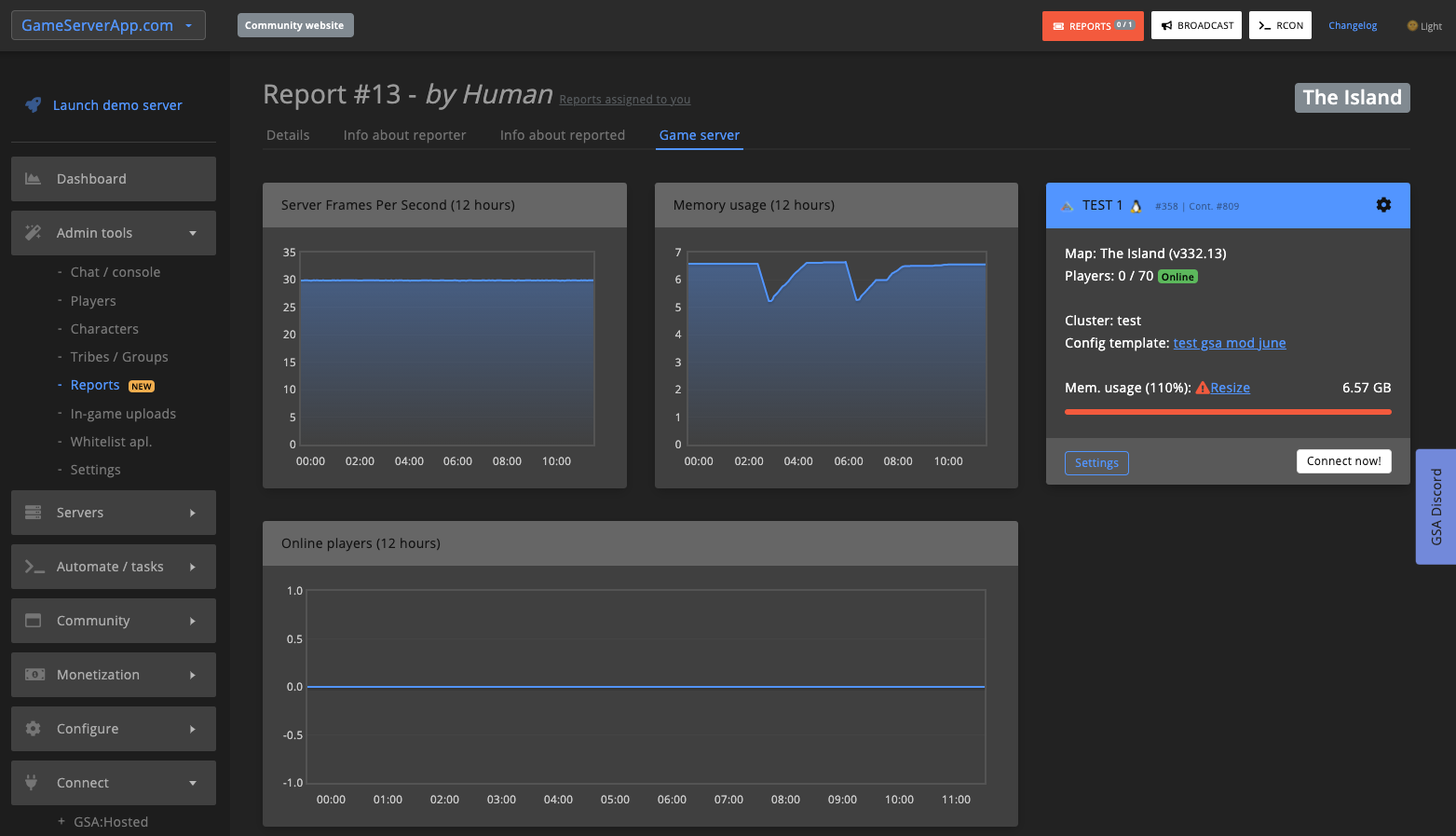 Knowledge base
Fully packed with 100+ guides to help you utilize all features.
GSA:Hosted
We provide you with a high performance game server.
GSA:DediConnect
Connect your own dedicated (root) machine with GSA.