Website order or manually send
Users can order specified packages via your webshop, or you can manually send items to all characters.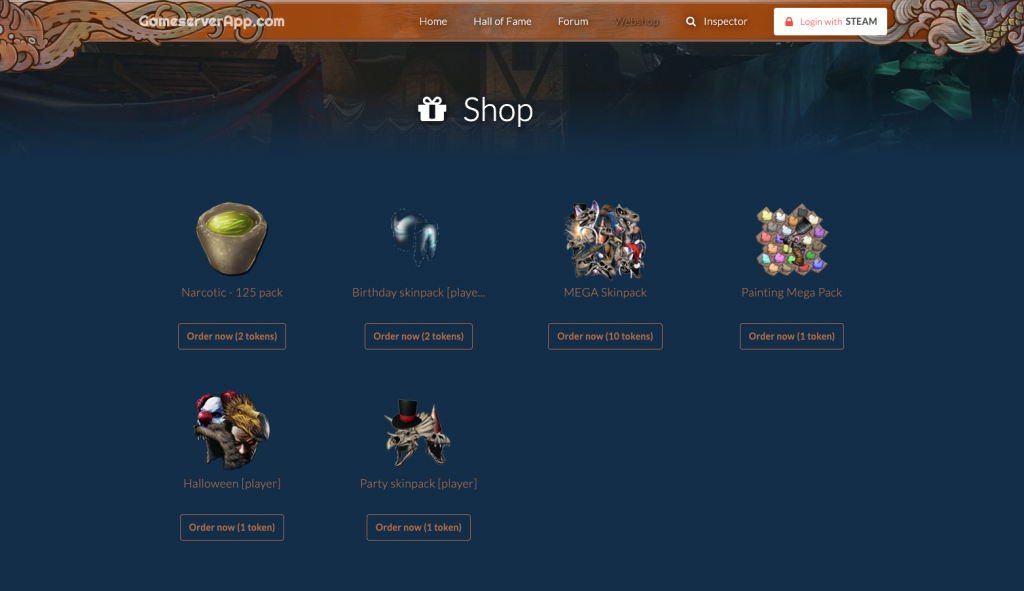 Automatic delivery system
Monitors who picked up their item and who should receive a reminder.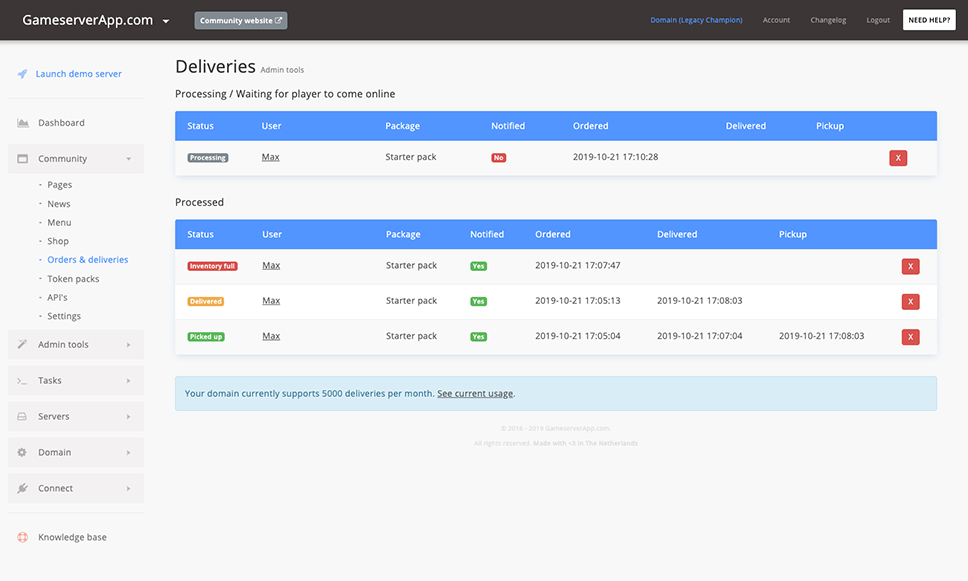 In-game notification
Your player is notified and can now pick up the delivery at the nearest pick-up point.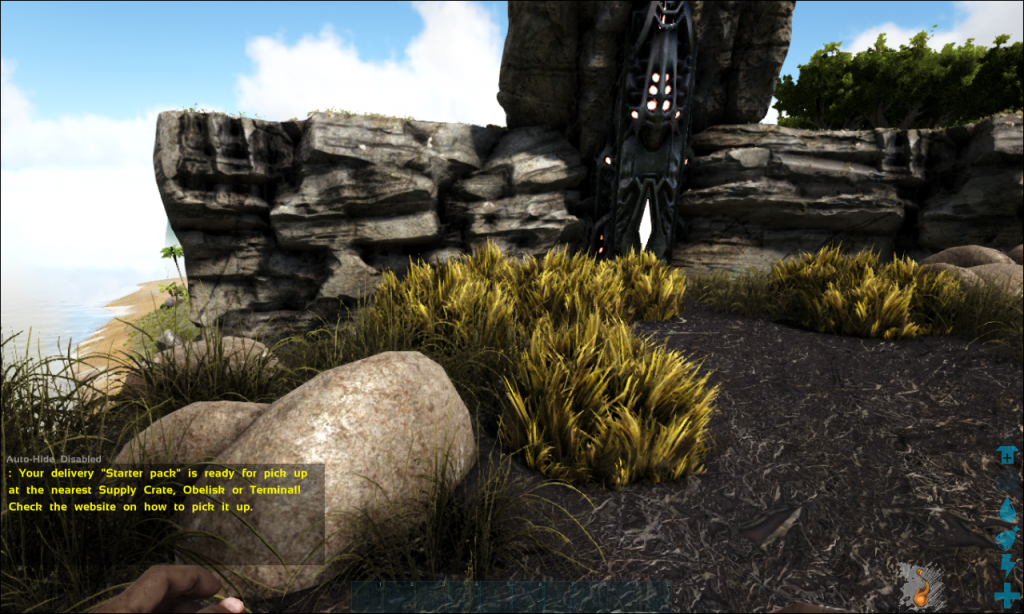 Knowledge base
Fully packed with 100+ guides to help you utilize all features.
GSA:Hosted
We provide you with a high performance game server.
GSA:DediConnect
You provide the hardware and we provide you with the tools.