Send and receive
Talk to in-game players or run RCON commands from your Discord app.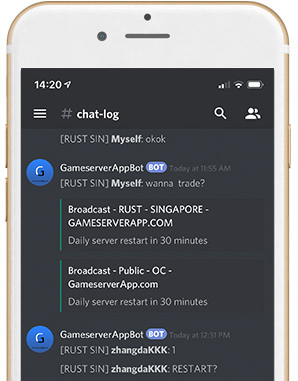 Connecting Discord is done in an instant. Giving your community a major upgrade.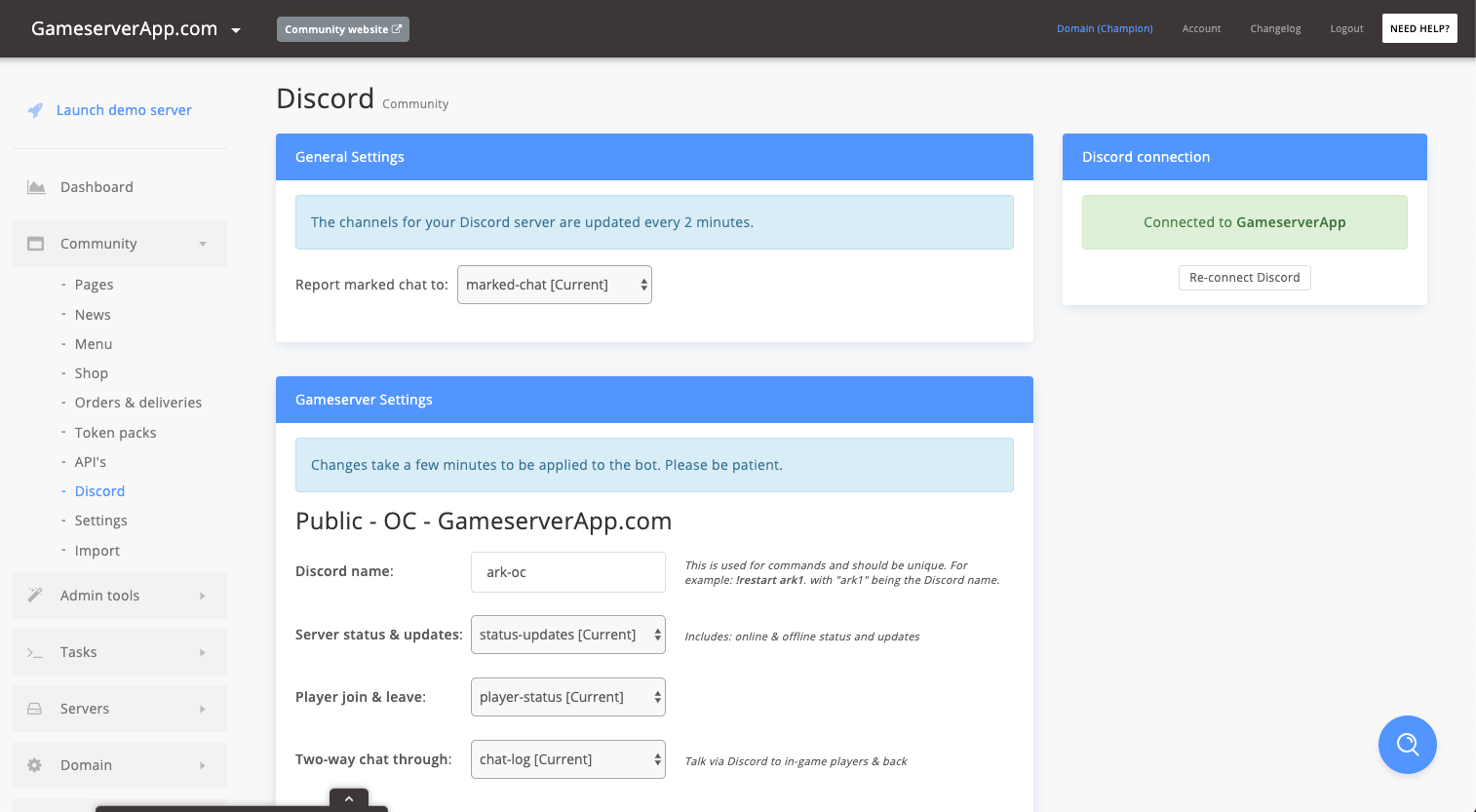 All status changes can be reported to your Discord server.
You can choose these settings per game server:
Game server status reporting (on, off, update schedule, restart scheduled etc.)
Player status reporting (online, offline, new)
Two-way chat (Discord <-> in-game chat)
The bot listens to all your Discord channel for commands. Your team can manage servers from anywhere.
Group / Tribe log
Your players can hook up their private Discord server and have their logs reported there.
Available for all game servers connected with GameServerApp.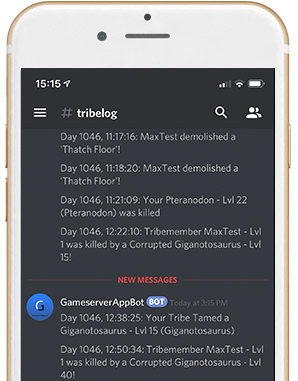 Give your players the tools they want, right out of the box.
Knowledge base
Fully packed with 100+ guides to help you utilize all features.
GSA:Hosted
We provide you with a high performance game server.
GSA:DediConnect
Connect your own dedicated (root) machine with GSA.