Take care of your VIP's
Who doesn't like a special treatment, right?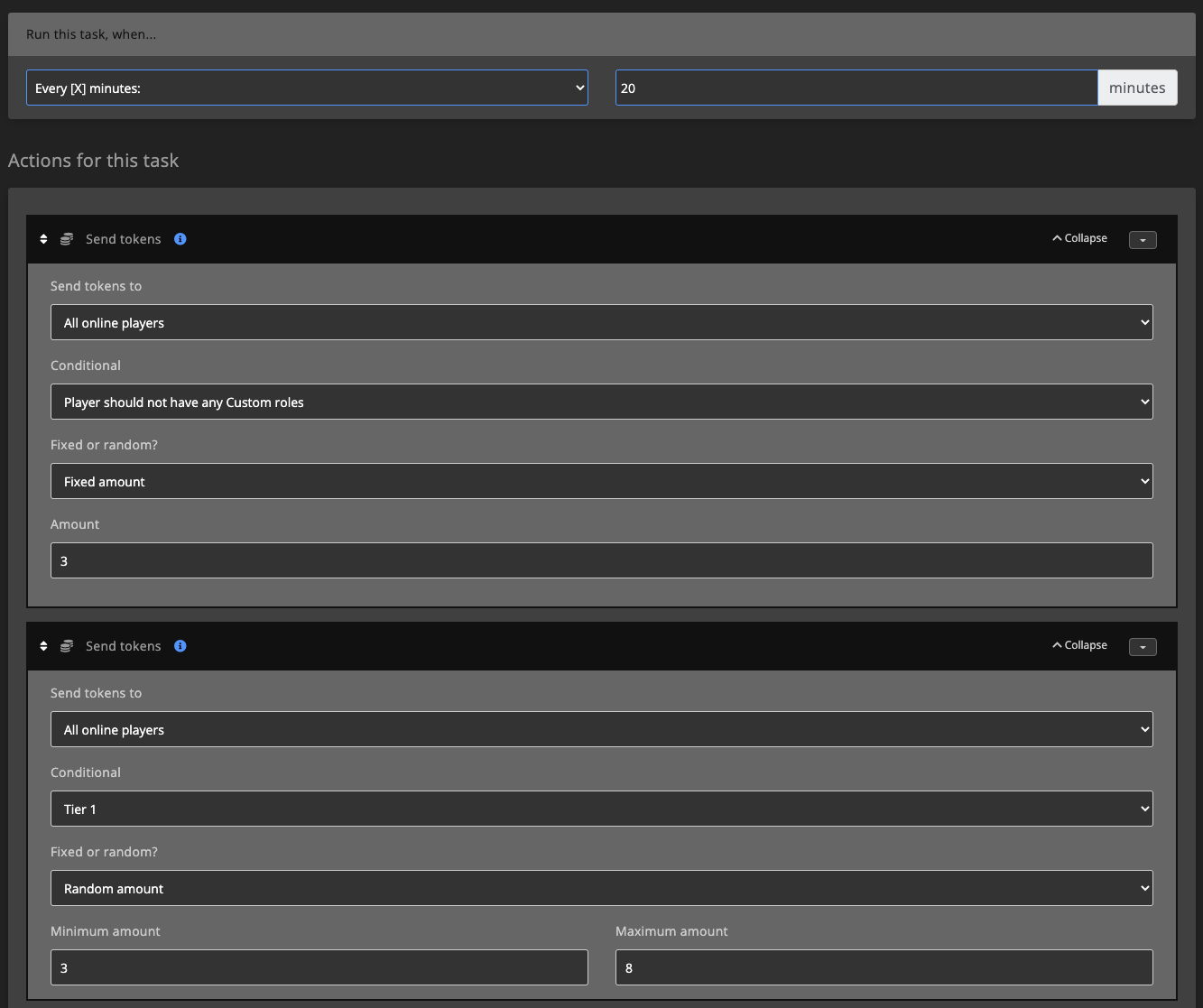 Hand out extra tokens to your online VIP's. You can set specific amounts per Custom role or when the player has no Custom role.
Give better Vote rewards to your VIP players. You can setup rewards per Custom role, when the player has no Custom Role or always.

VIP Treatment
Set Custom roles manually or have it done automatically for you.
Knowledge base
Fully packed with 100+ guides to help you utilize all features.
GSA:Hosted
We provide you with a high performance game server.
GSA:DediConnect
Connect your own dedicated (root) machine with GSA.