Whether you're looking to setup events for your community, want to try some new mods or you don't play that often: there is always a good reason to save some money!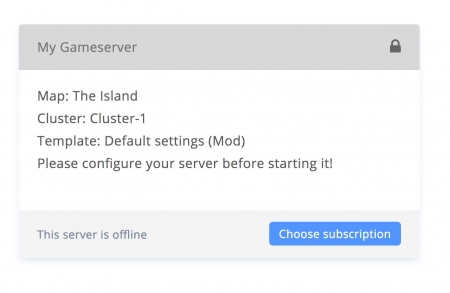 Rent-per-Day servers [€3 p/24h]
Only need a server for an event or in the weekend? Take advantage of our flexible servers – save money by paying only when you need it!
Long-term storage
The progress of all servers is saved for up to 2 months at no extra charge! So you can pick up exactly where you left off.
Test all features for free, on a demo server. No payment credentials required!
Once satisfied, you can continue your server with just a click.
Our servers support mod installation via both the ModID and the steam workshop URL.
Manage your Mods
Installed mods are automatically updated.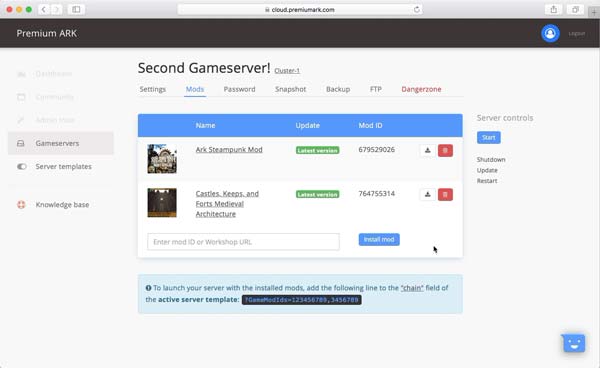 Pre-configured servers
Get a running start by using one of our pre-configured servers. Choose your favourite settings and get started immediately. Optionally adjust the settings afterwards to customise the experience.
Event tip: Survival of the Fittest!
Use our pre-configured servers to easily set up a SotF event – perfect for combining with our Rent-per-Day servers.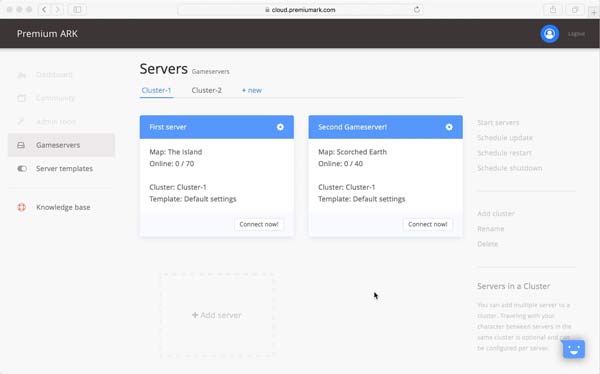 We make scheduling delayed updates, shutdowns and restarts easy. No more time-consuming server restart countdowns!
Automated in-game countdown
Your online players receive multiple reminders about the delayed task countdown. Giving taming players & others time to prepare etc.
Trusted by 31.000+ STEAM players worldwide.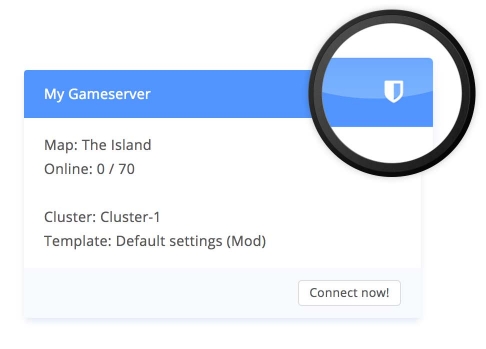 Protecting your reputation
The reputation of your game servers is important, people are counting on you.
Duplicate action risk
Our unique Collision Prevention System protects your team against unintentional actions.
Config templates
No more endless copying and pasting config files. Turn your existing config files into Config Templates and assign a Template to one or multiple servers. Changes made to one Template immediately propagate to all attached servers.
Switch templates anytime
Active templates can be switched in and out with the click of a button.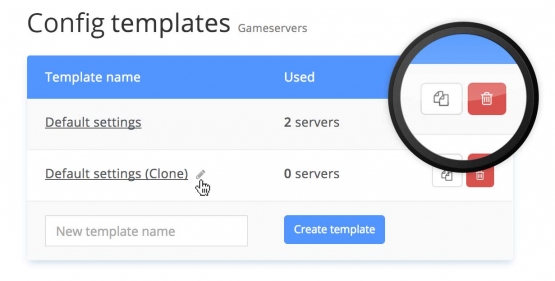 Convince yourself
Launch a demo gameserver for 2 hours.
No payment credentials required.