Player & tribe graphs
Show players the progress of themselves and others in charts.
Domain stats
Display graphs and stats about your entire domain.
Server specific stats
Highlight top players on one of your server, or setup a special Hall of Fame wall for each server.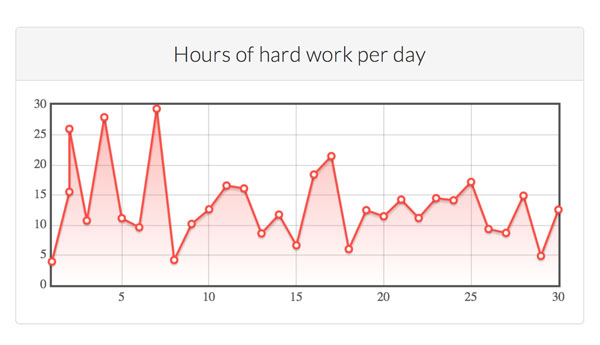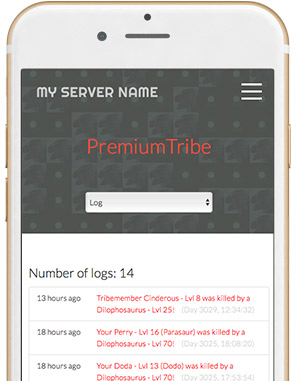 Online tribelogs
Give players 24/7 access to their tribe logs on desktop, tablet & mobile.
Always connected
Through the community website, your player is always up to date with in-game activities.
"It should be called web page building for dummies"
It should be called web page building for dummies. Because, if i can do it, anybody can.
Michelle G.
GameserverApp.com is doing things that I haven't seen anyone else do, on levels I haven't seen anyone else do.
typeForced
The server performs excellently with minimal lag even with 100 players online.
Chris
Automated shop
Immediately after placing an order, the package will be delivered automatically to the players tribute inventory.
Make packages yourself
The products / packages in the shop can easily be assembled. Per package you can set the price in tokens.
Eliminate imbalance
You can set a purchase limit per period for each package. This way you have control over the game experience.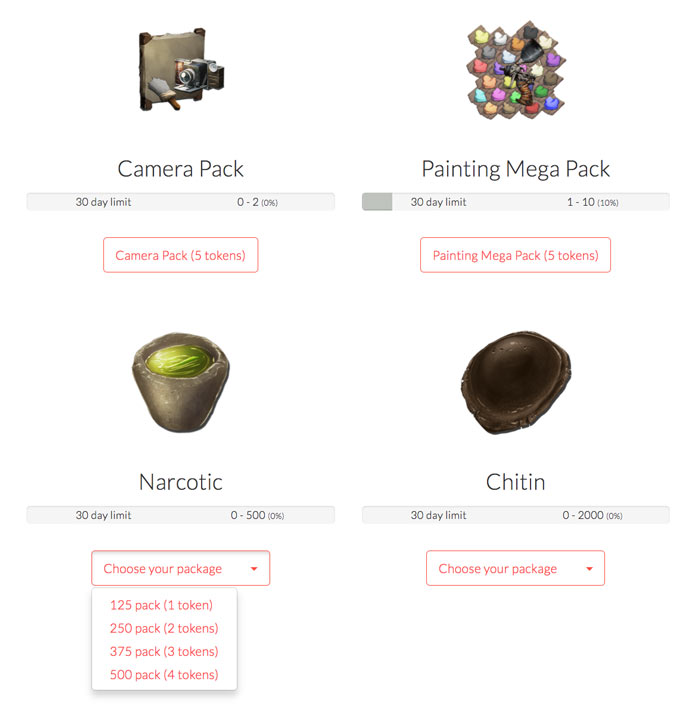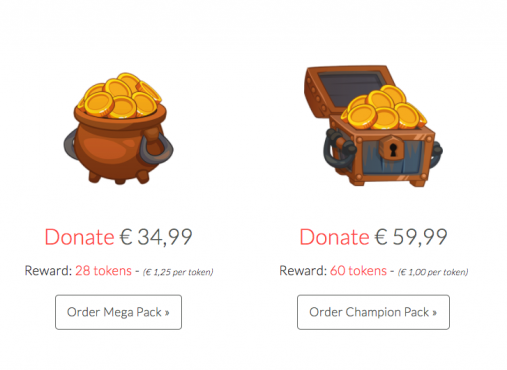 Reward your donors
Give your donors back for their support. This makes donating extra interesting!
Selling tokens
Set how many tokens someone receives per amount. Tokens can be spent in the shop or sent to another player.
Pay-2-Play server subscriptions
To play on your P2P server, players must have a subscription which they pay monthly with tokens.
Used by more than 31,000 STEAM users worldwide
Welcome to *COMMUNITY NAME*, Bob!
Welcome new players with an automatic welcome message. This message is visible to all online players, which makes for a warm welcome.
Tribe MOTD
Allow tribe owners / admins to set a MOTD. This will be displayed automatically when a tribe member comes online.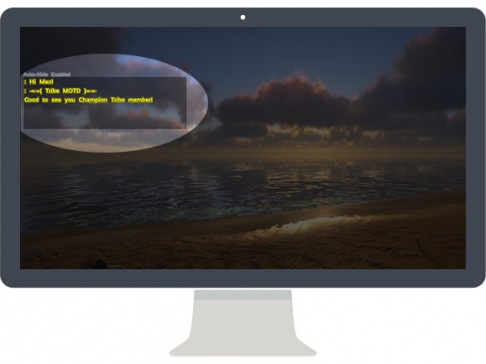 Basic toolset, integrated.
Smart Forum
In addition to trading & general discussions, you can use the forum as a FAQ.
Receive a notification (in-game or email) if someone responds.
News
Keep the player informed of:
Upcoming events
Maintenance
Breaking news
Character & Tribe page
Each character has a personal page of statistics.
As a tribe owner / admin you can manage your personal tribe page.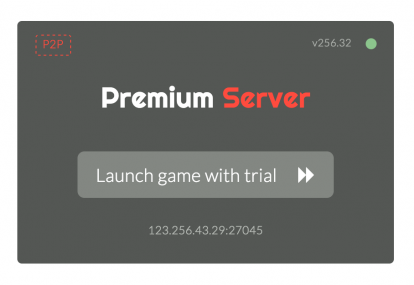 Pay-2-Play servers [coming soon]
To play on a Pay-2-Play server, your players need a subscription. You can use this feature to earn money using your servers.
Subscriptions
Simply set the cost and duration of subscriptions yourself. And let automation take over, so you don't have to worry.
Trial
Let players get a taste of your P2P server with a free trial. After the trial expires, they will need to unsubscribe to continue playing.
Direct messages
Allow your players to easily reach each other when the other is offline without sharing private social accounts.
In-game or email notification
If players receive a message from another player, they will be notified in-game or email (optional)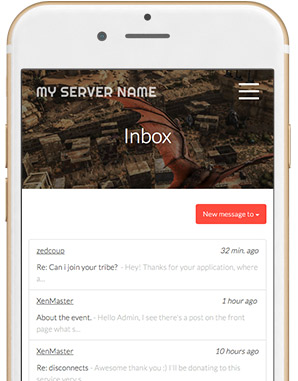 "GunSmokeRP wouldnt be the success it is without GameserverApp.com"
We use our own servers and take advantage of the GameserverApp.com management interface and web page.
Brandon
It should be called web page building for dummies. Because, if i can do it, anybody can.
Michelle G.
I must say it works exactly as advertised. No more being a slave to your server, I really mean it
Christopher
Alerts by email
Players can indicate whether they want to receive an email when a tripwire is activated, or when they received a direct message.
Inspector
Players can search each other or tribes through the Inspector search.
Very useful if you are planning a raid …
Hall of Fame
Add extra gamification using the Hall of Fame.
Show top players on the homepage.