Install your favourite plugins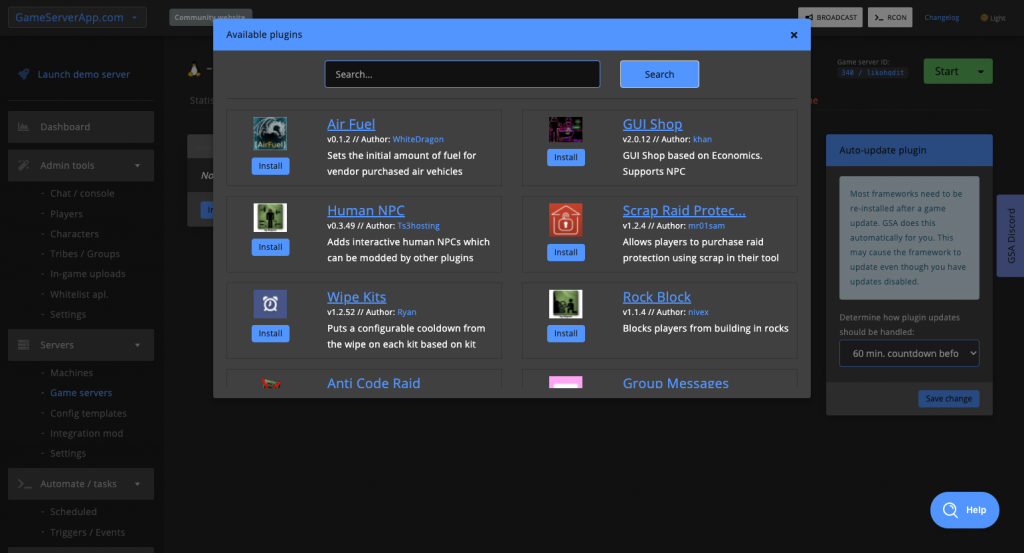 Installing plugins is easy! Search for the plugin you want to install and click "Install".
You can install the plugin on all your servers or just this one.
Install on unlimited servers
Install plugins on all your servers with just one click.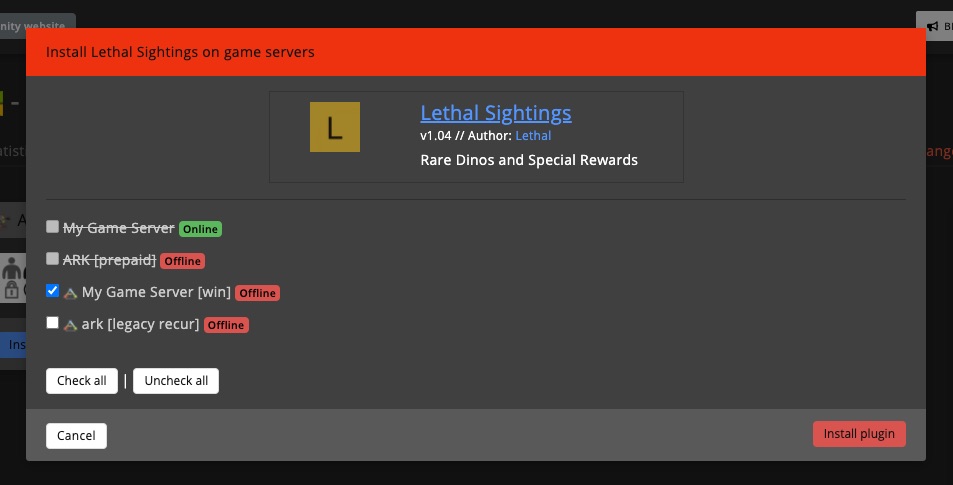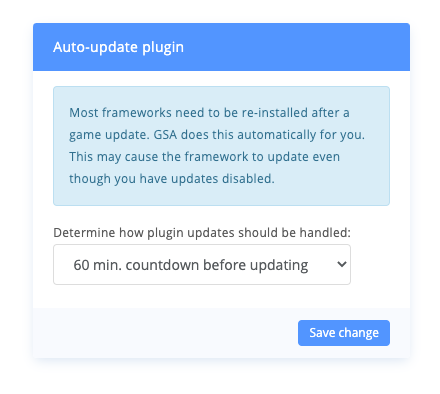 The configured countdown timer determines how long before the update is automatically applied.
You receive an email when an update is available.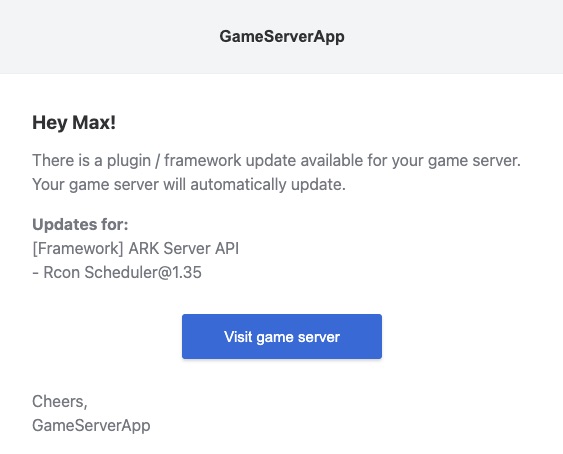 Plugin configurations
Manage plugin configs via your config template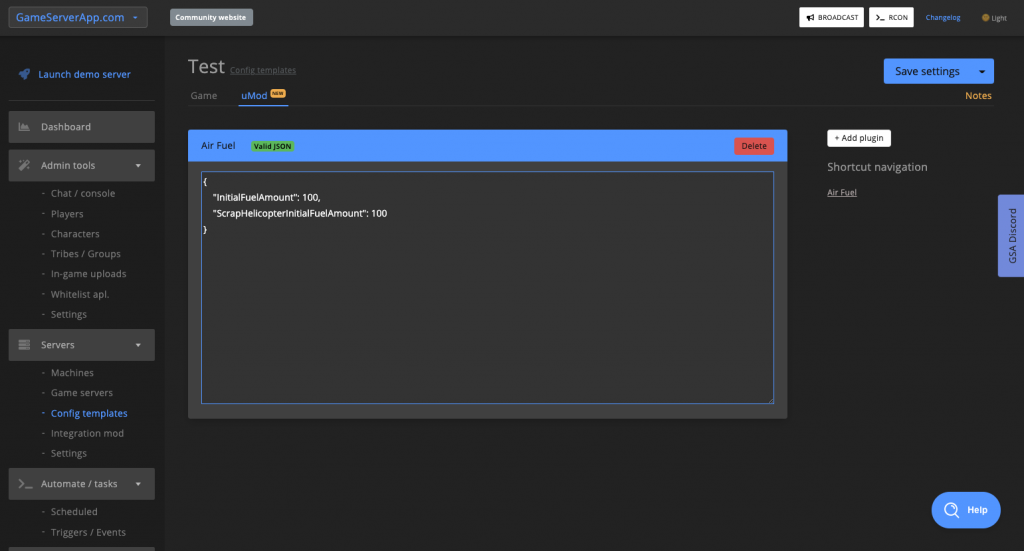 Manage your plugin configs just like you do for game configs.
You can also install plugins on servers without leaving your Config template.
Knowledge base
Fully packed with 100+ guides to help you utilize all features.
GSA:Hosted
We provide you with a high performance game server.
GSA:DediConnect
Connect your own dedicated (root) machine with GSA.