Multiple sets
Running multiple game servers with different games, can quickly become a nightmare. Not anymore.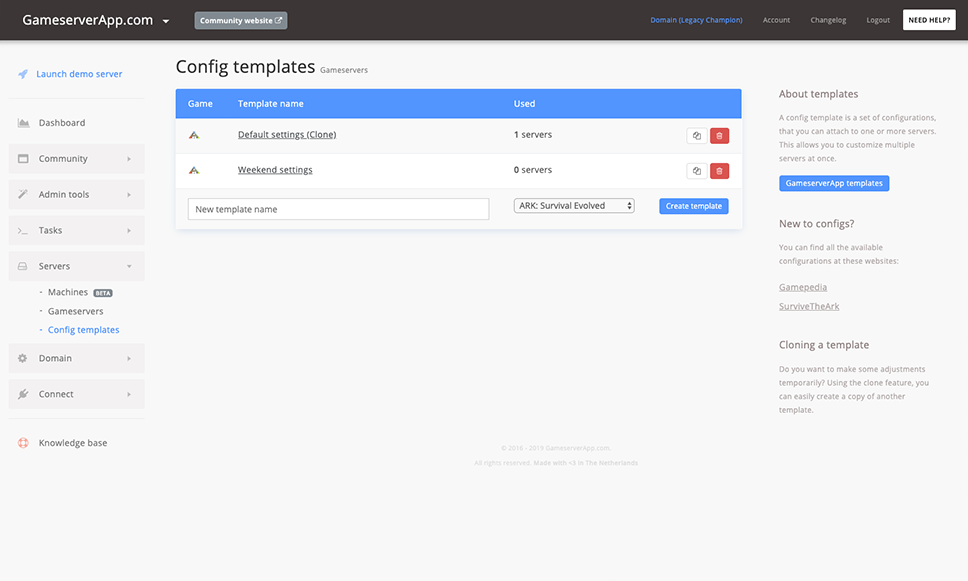 Easy or advanced
Use the mode that works for you.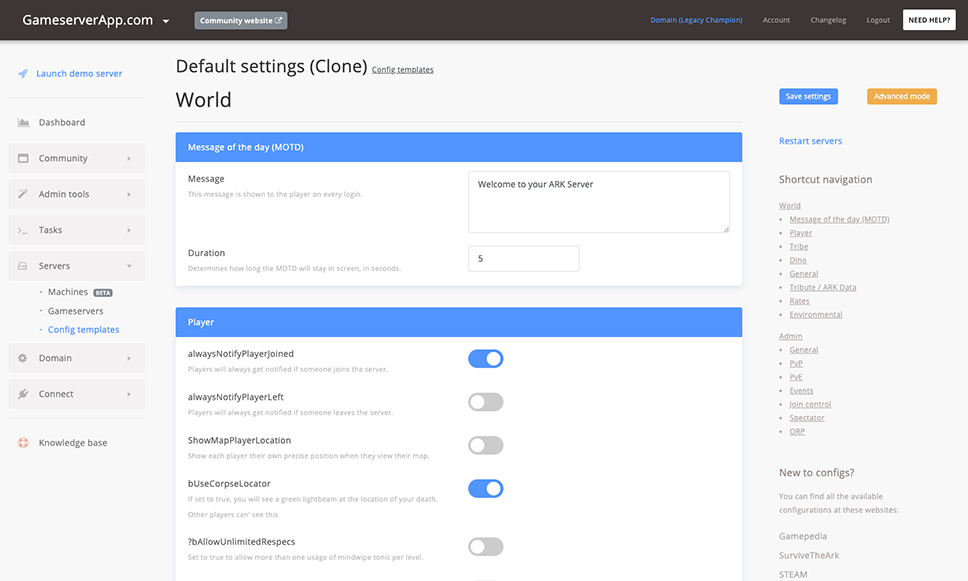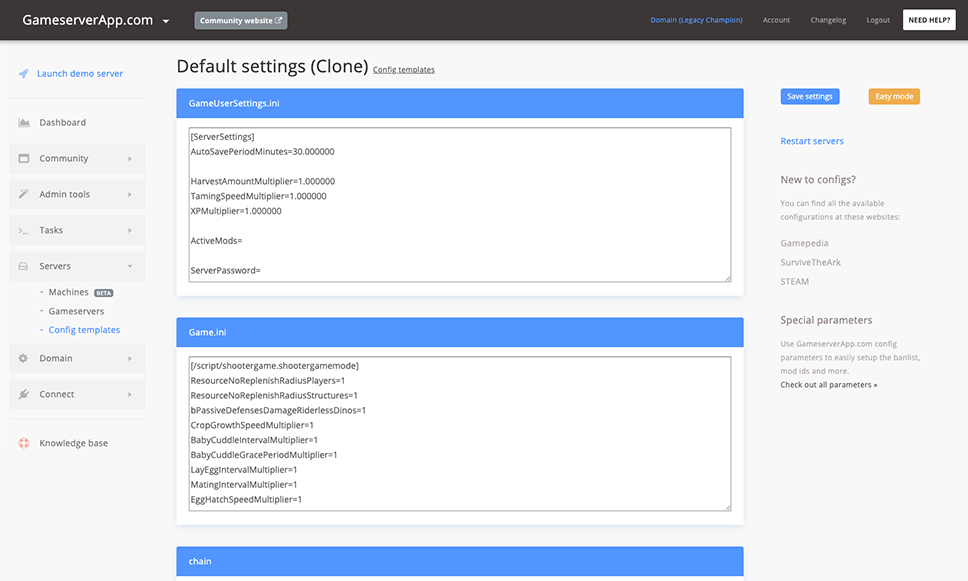 Done editing?
Schedule a restart action right from your config template.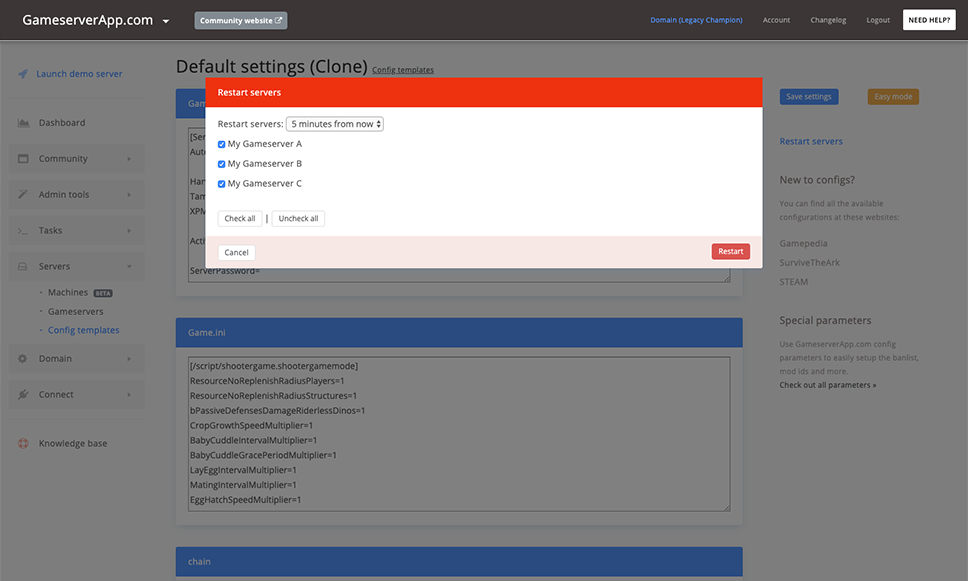 Weekend rates?
Use scheduled tasks to automatically switch config templates for you.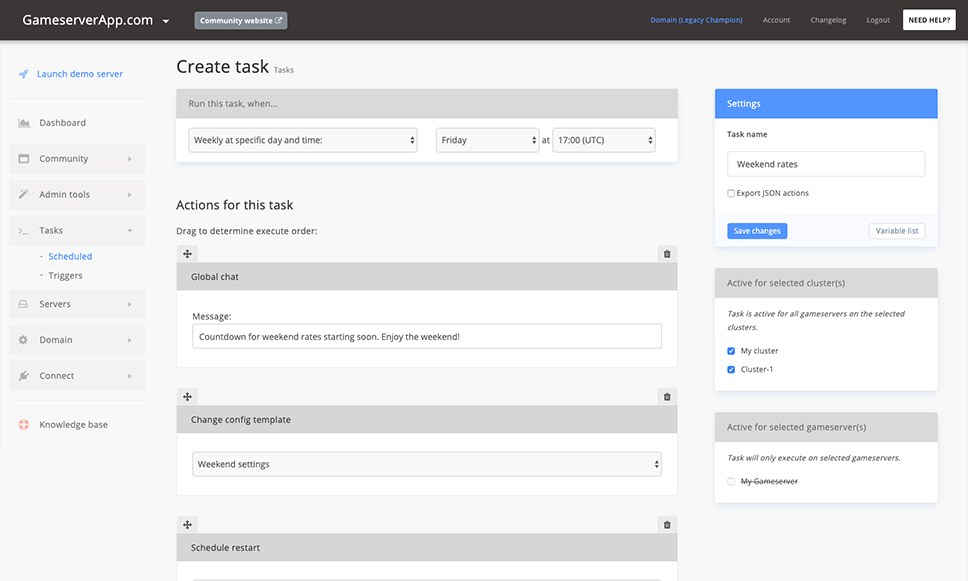 The features displayed on this page are only available for Cloud game servers and Dedicated machine products.