Multiple sets
Running multiple game servers with different games, can quickly become a nightmare. Not anymore.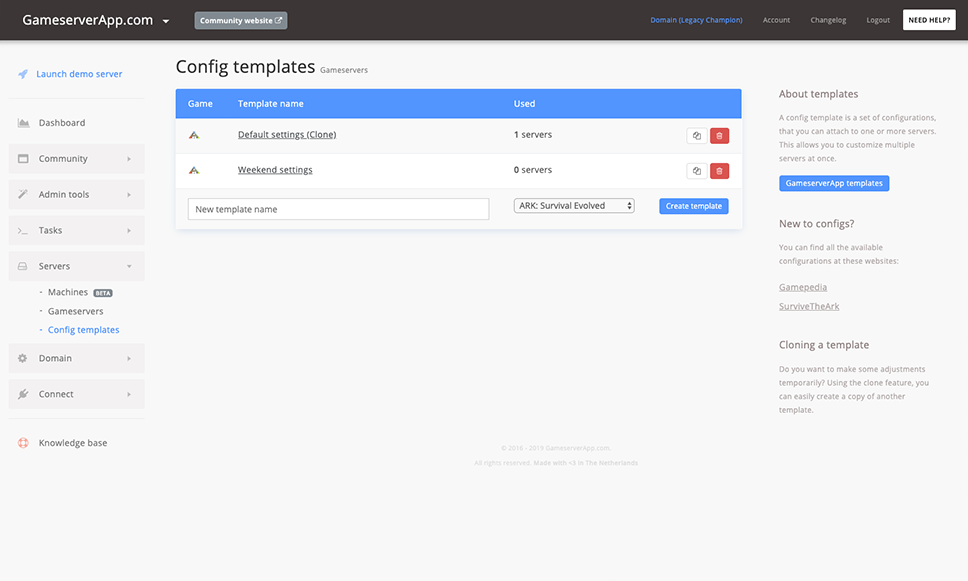 Easy or advanced
Use the mode that works for you.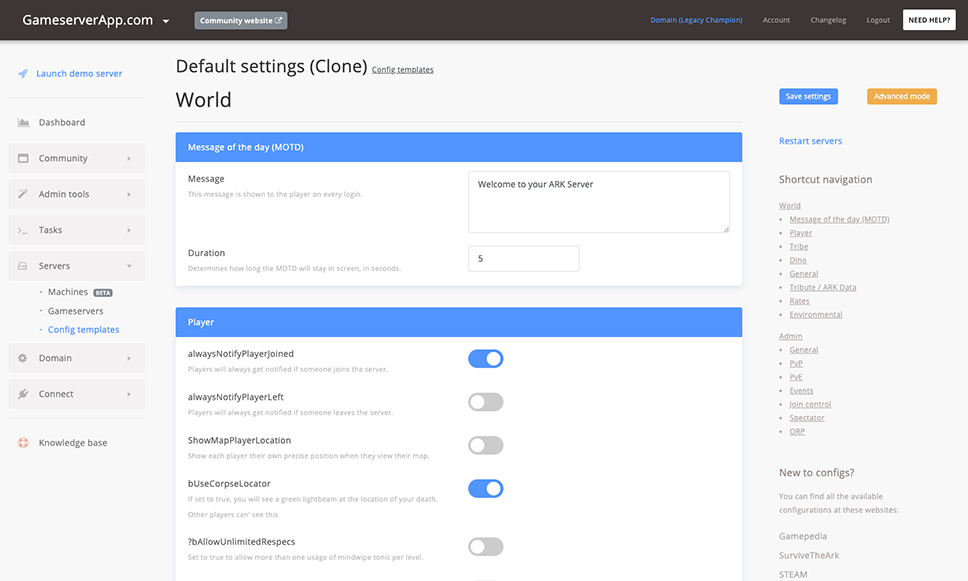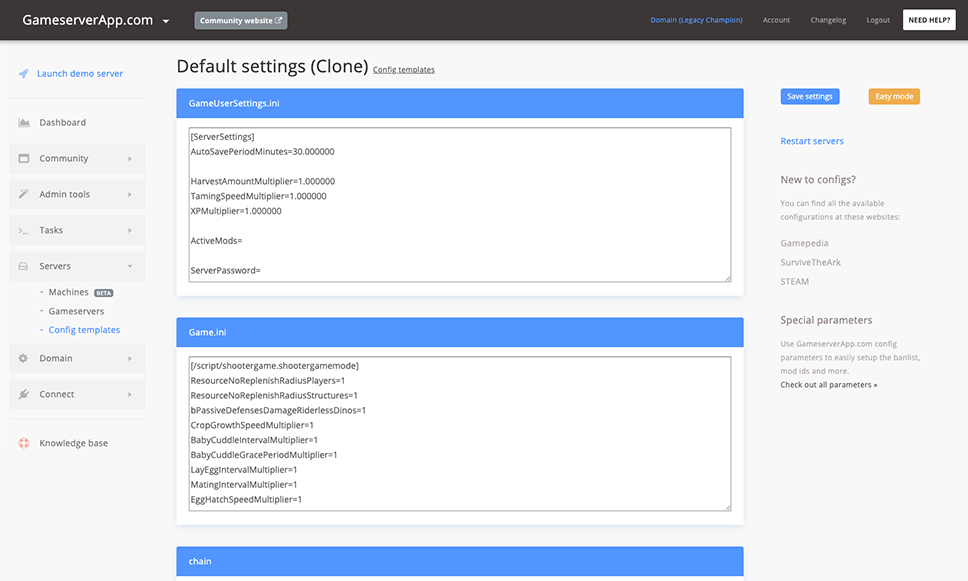 Done editing?
Schedule a restart action right from your config template.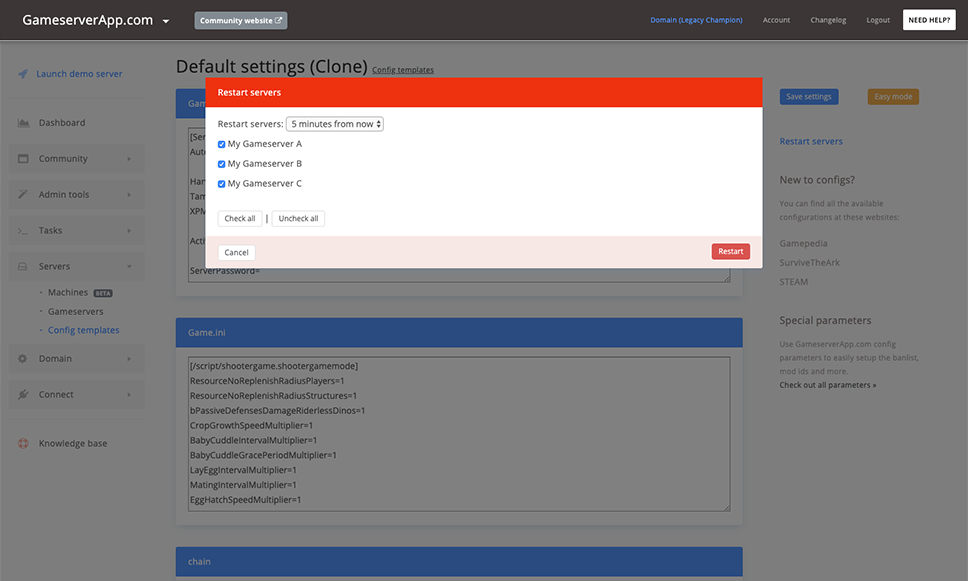 Weekend rates automated
Use scheduled tasks to automatically switch config templates for you.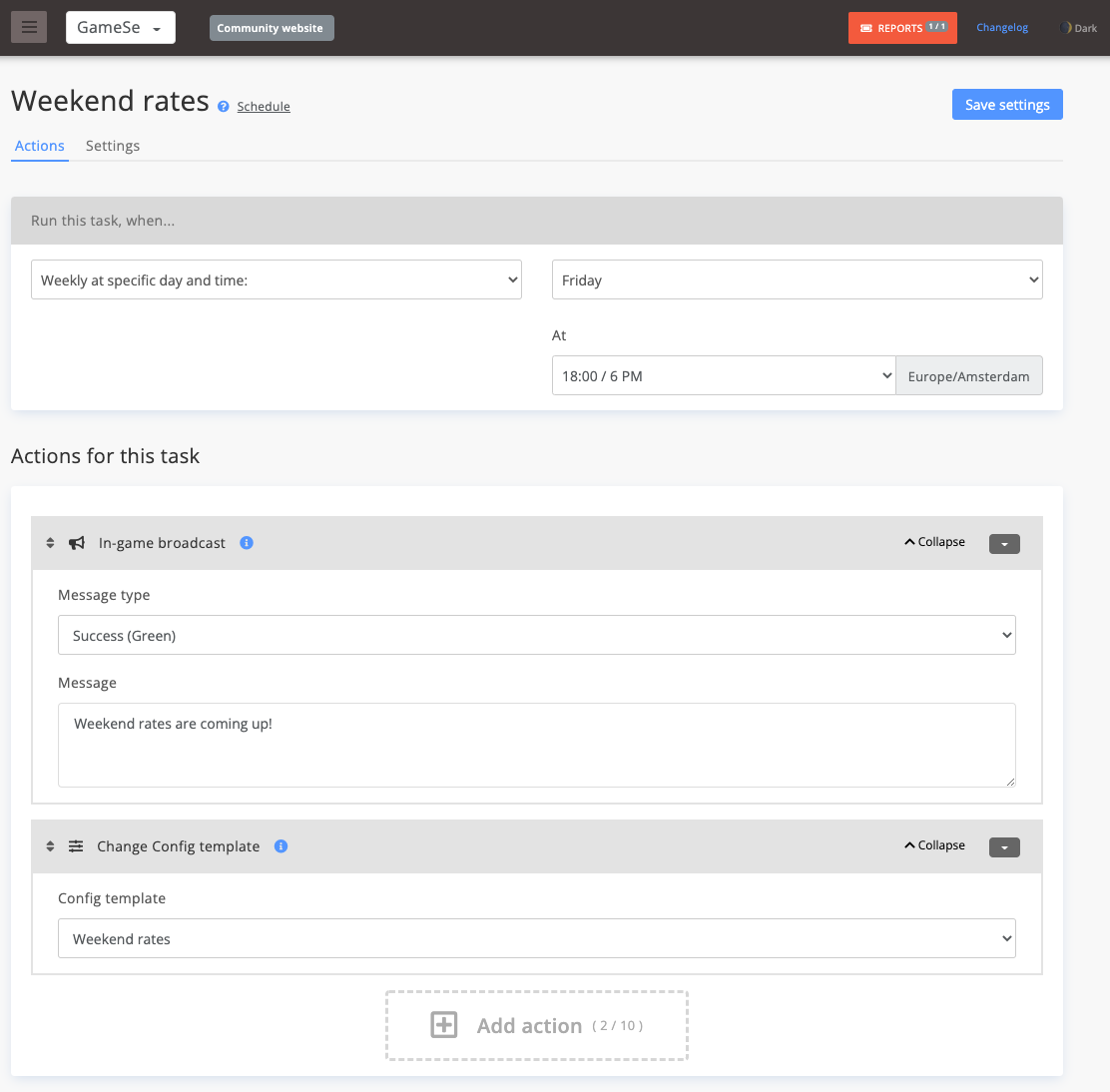 Knowledge base
Fully packed with 100+ guides to help you utilize all features.
GSA:Hosted
We provide you with a high performance game server.
GSA:DediConnect
Connect your own dedicated (root) machine with GSA.