Automatic backups
Have your game server backed up twice daily. So you always have a restore point, when SHTF.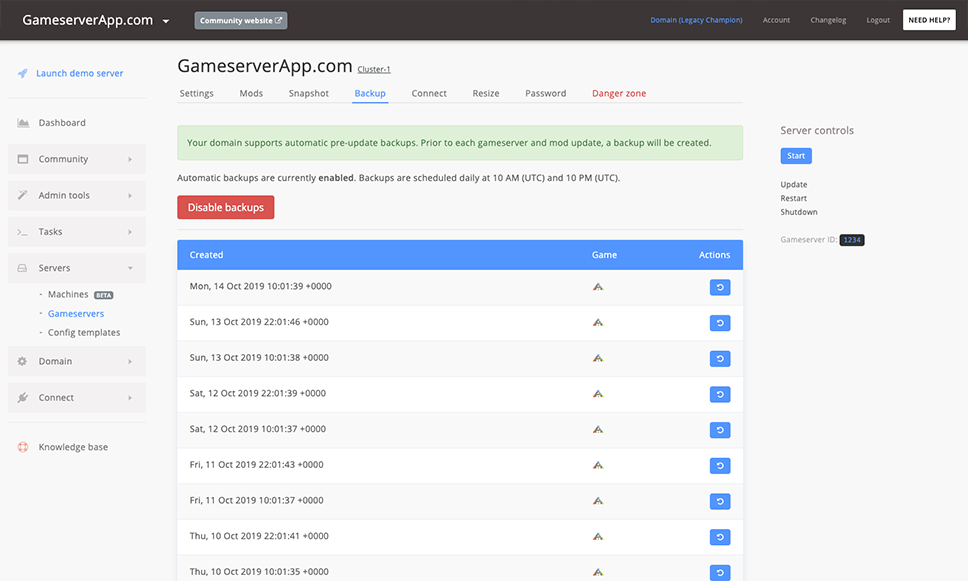 Pre-update backups
Enable pre-update backups for your dashboard, and have all your game servers backed up right before the new update is applied. Saving you from trouble.
Snapshot & restore
Great for storing events or when you might need to get back to that exact moment later.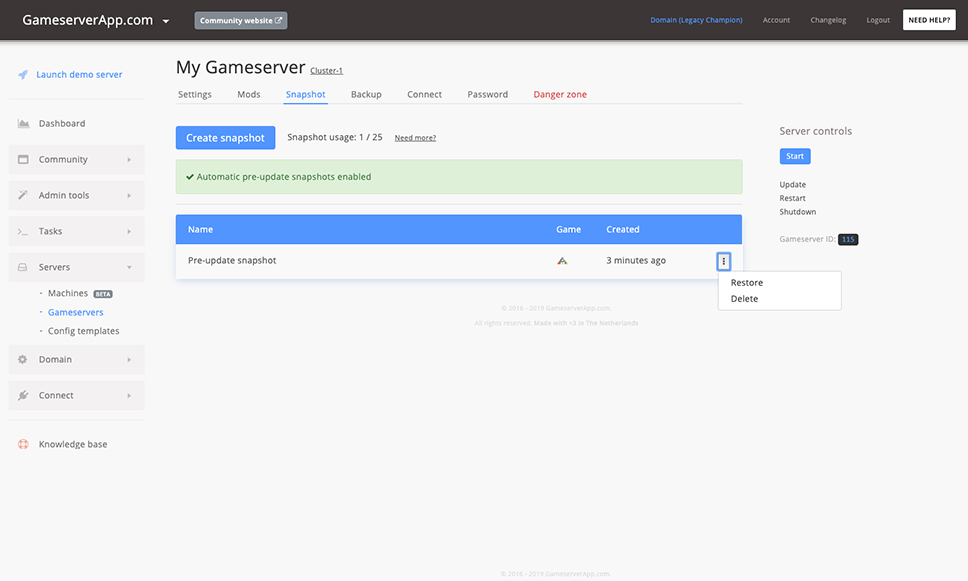 Geo redundant
Your data is stored & backed up on all our datacenters, making sure it is safe from a datacenter failure.
(Only available for GSA:Hosted servers)
Knowledge base
Fully packed with 100+ guides to help you utilize all features.
GSA:Hosted
We provide you with a high performance game server.
GSA:DediConnect
Connect your own dedicated (root) machine with GSA.