Add members
You manage who has access to your domain.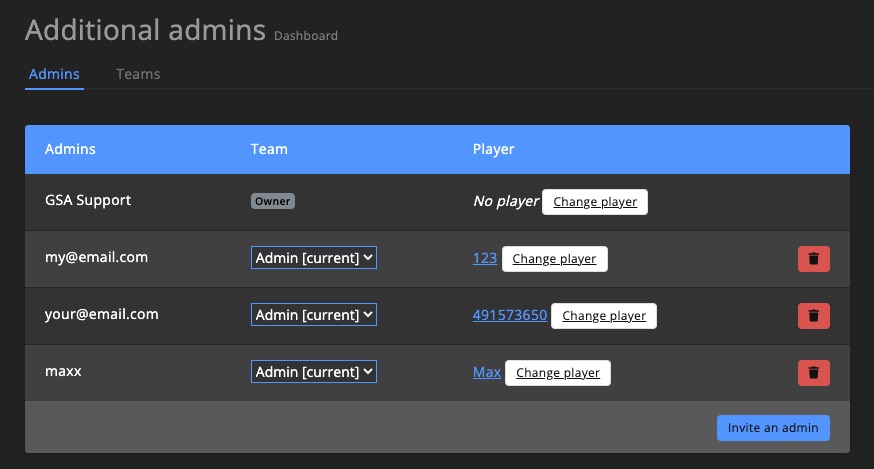 Have you team member register with the platform and enter their e-mailadres. It's as simple as that.
Permissions
Grant access to certain sections so you stay in control.
You can be very specific when it comes to who can do what. Restrict access per feature or per game server / cluster and machine.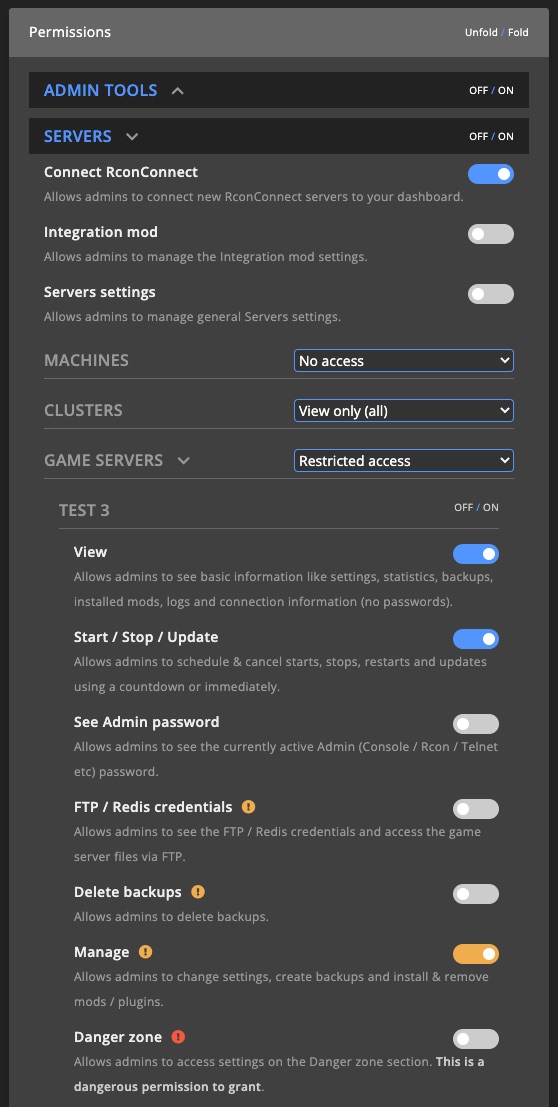 Activity
See what happend and who messed up.
Comes with a filter per section and an option to report activity to your Discord server.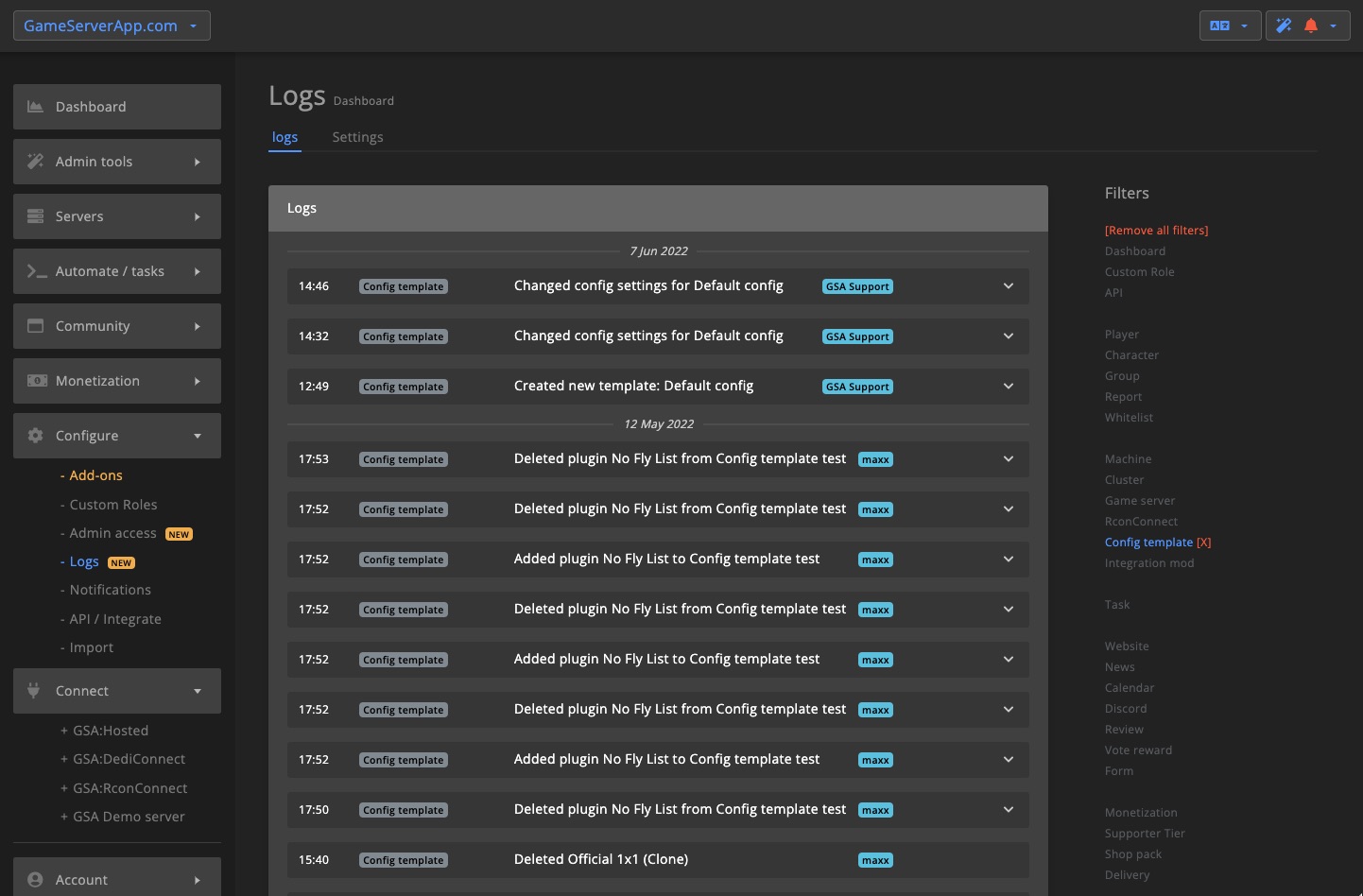 Knowledge base
Fully packed with 100+ guides to help you utilize all features.
GSA:Hosted
We provide you with a high performance game server.
GSA:DediConnect
Connect your own dedicated (root) machine with GSA.