Add members
You manage who has access to your domain.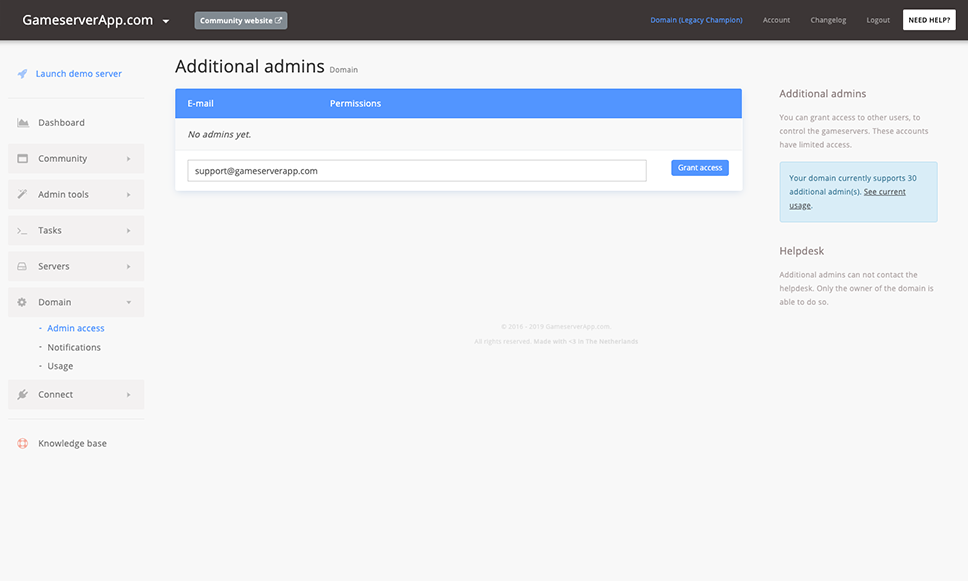 Have you team member register with the platform and enter their e-mailadres. It's as simple as that.
Permissions
Grant access to certain sections so you stay in control.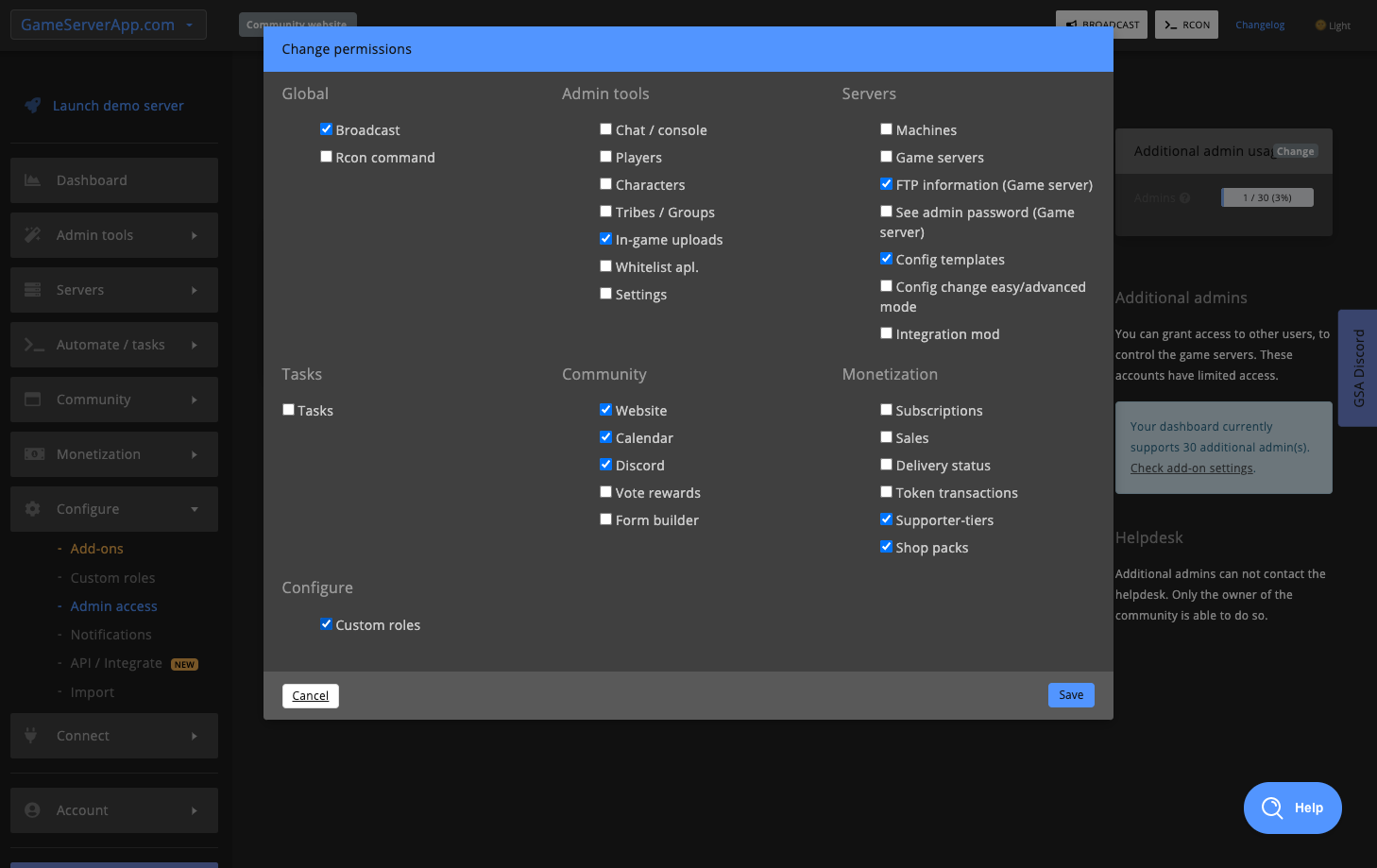 Knowledge base
Fully packed with 100+ guides to help you utilize all features.
GSA:Hosted
We provide you with a high performance game server.
GSA:DediConnect
Connect your own dedicated (root) machine with GSA.