Choose from various maps
You can choose from a variety of maps. All are available with a single click and are installed fully automated.
"User-friendly tools is what made me change host"
It is rare that a company lives up to its name but GameserverApp.com surely do. The quality of the support and the user-friendly tool itself is what made me change to this host from my previous.
Fillidil
The server performs excellently with minimal lag even with 100 players online.
Chris
All my members are loving the lag free gaming, they are loving the cool features such as automatic greetings
Lisa A.
Easy mod manager
Our servers support mod installation via both the ModID and the steam workshop URL. Paste in all the Mod ID's you want installed and the GameserverApp.com platform will take care of the rest.
Mods updated automatically
All the installed mods are automatically updated, when an update is released. The in-game countdown will notify players in advance.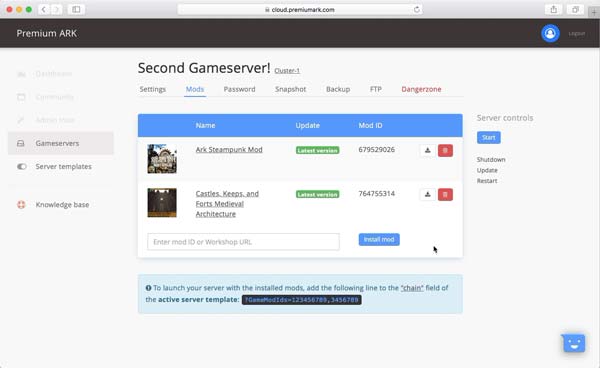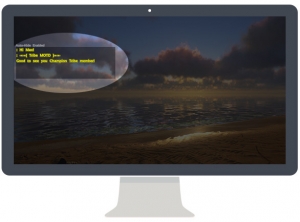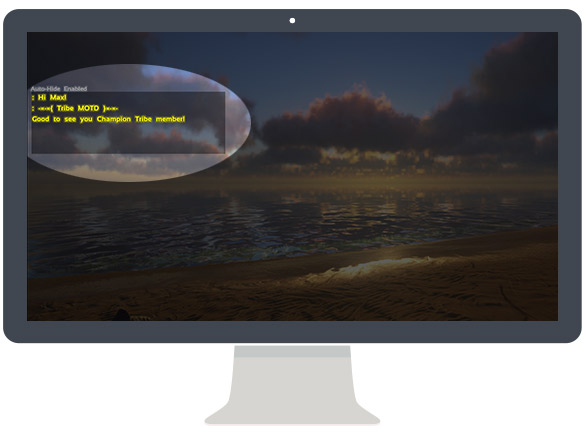 Automatic server updates
Our platform will automatically detect updates for your gameserver. Online players receive multiple reminders about the impending update, allowing them to prepare for a reboot.
Countdown time configuration
Determine how long a countdown period lasts, including 60, 30, 15 or 5 minutes, or as soon as possible.
Easy config
Setup your configurations using the Easy config form. We organised all the different settings into intuitive categories, to make it easier for you to navigate all settings.
Want to upload your config files? Just hit 'Advanced mode' to upload and switch back. It will automatically convert into the Easy mode config form.
Automatic configuration
The Easy config form will automatically setup your banlist and include the mods you have installed for your server.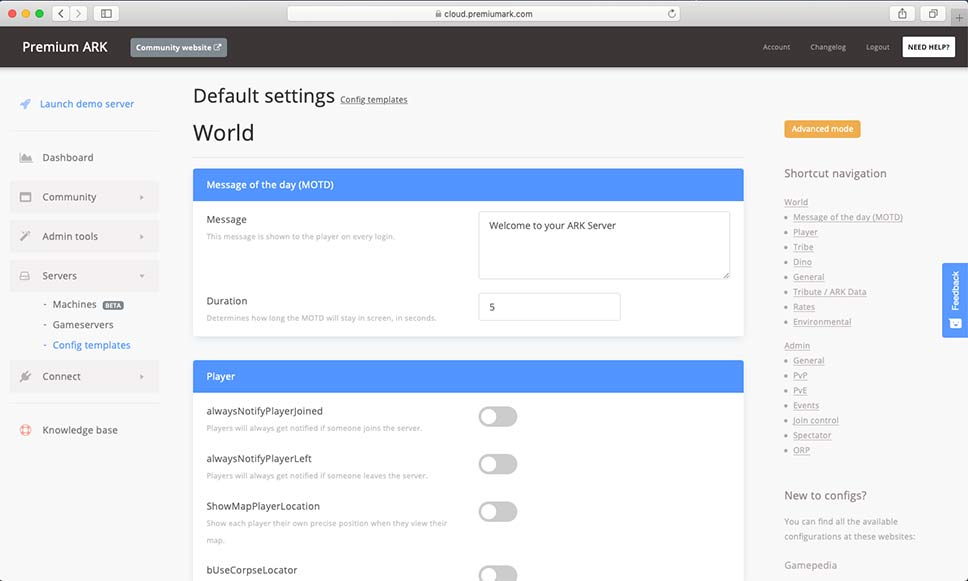 Try before you buy?
No problem! Launch a free demo server that will run for 2 hours and put
it to the test. No payment credentials required
Config templates
No more endless copying and pasting config files. Turn your existing config files into Config Templates and assign a Template to one or multiple servers. Changes made to one Template immediately propagate to all attached servers.
Switch templates anytime
Active templates can be switched in and out with the click of a button.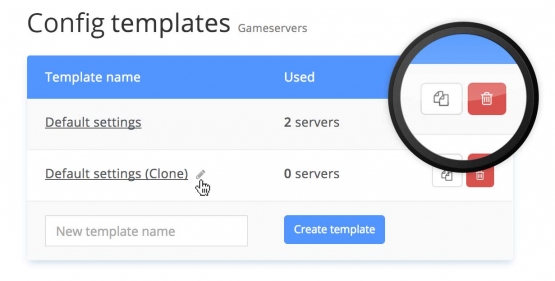 Pre-configured servers
Get a running start by using one of our pre-configured servers. Choose your favourite settings and get started immediately. Optionally adjust the settings afterwards to customise the experience. See available configurations »
Premium quality for those who need it
"My other server providers would have constant crashing issues, rubberbanding, latency at 200+. On GameserverApp.com, all of this is gone."
Dedicated ARK servers
| | | |
| --- | --- | --- |
| | Powerfull servers for events, testing, development and small communities. | The best hardware that can host 100+ concurrent players, without issues. |
| Slot limit | 255 | 255 |
| CPU speed | 3.5Ghz - 4.2Ghz | 4.5Ghz - 5Ghz |
| Instant setup | Yes | Yes |
| Dedicated | Yes | Yes |
| Whitelist form | Yes | Yes |
| Twitch sub whitelist | Yes | Yes |
| Scheduled restarts | Yes | Yes |
| FTP access | Yes | Yes |
| Unlimited cluster servers | Yes | Yes |
| Automatic daily backups | Yes | Yes |
| DDoS protection | Yes | Yes |
| Free region relocation | Yes | Yes |
| 48h instant refund periode | Yes, on first server | Yes, on first server |
| Starting | € 14.99 p/m | € 34.99 p/m |
| | | |
Bring your own
Up to 10 gameservers for a fixed fee
Automated installation
OVH & SoYouStart supported
€ 9.99 p/m
"What you are getting in return, it is worth it"
GunSmokeRP wouldnt be the success it is without GameserverApp.com. The amount of back end tools available to server owners and admins is fantastic.
CaseFace5
I must say it works exactly as advertised. No more being a slave to your server, I really mean it
Christopher
The server performs excellently with minimal lag even with 100 players online.
Chris
International Cross ARK cluster
Our flexible infrastructure allows you to effortlessly connect servers in North America and Europe in a Cross ARK cluster.
Travel anywhere, anytime
We ensure automatic, robust synchronisation of servers, regardless of their physical location.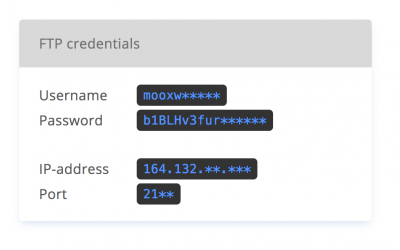 Direct FTP access
Make the hassle-free move to GameserverApp.com from your current system using our Direct FTP Access. You can find your unique FTP details on your server's dashboard.
Launch free demo server
No payment credentials required.