"The latest update broke my server!!1!"
Test updates on your dedicated GSA development server.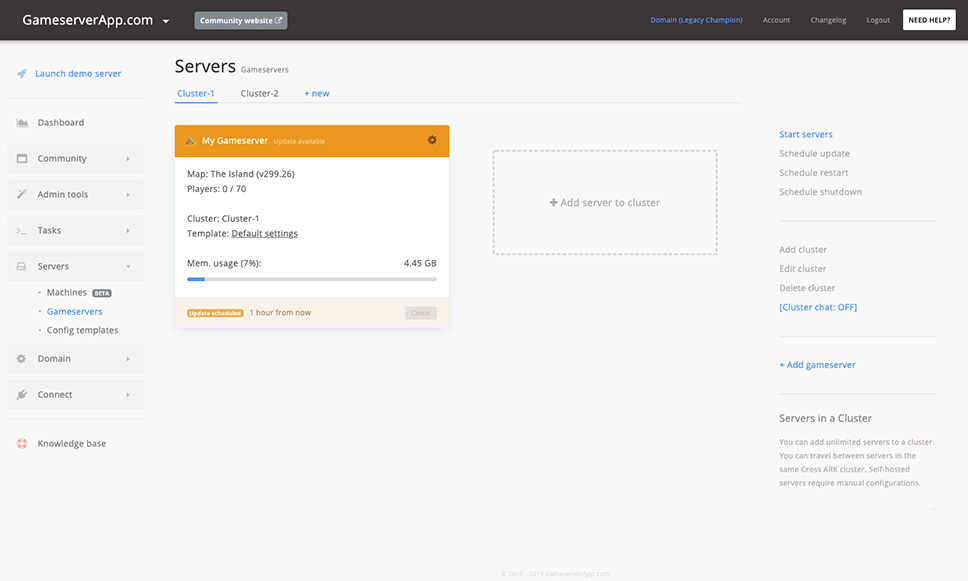 Automated server
Being part of the Developer program comes with your own development server.
Temporarily need more power?
Not a problem!
Your development server is fully automated so you can focus on developing new idea's.
No restrictions
You do what you are good at, with us backing you up.
Build your vision
We don't tell you what to do, or what to focus on. We love supporting proven and promising projects and understand you want to build out your vision.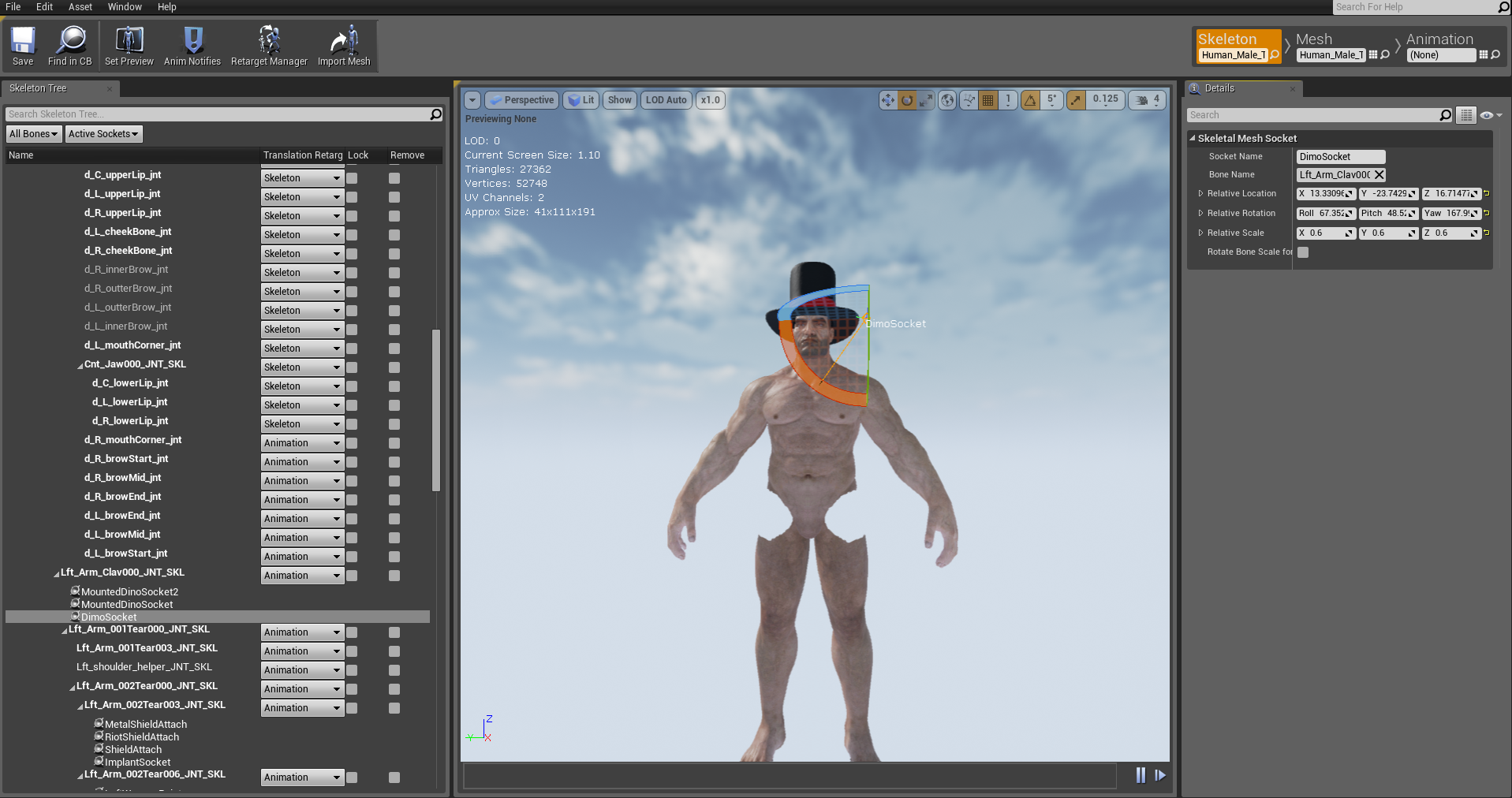 Advanced back-end
Tap into an advanced back-end to enhance your project.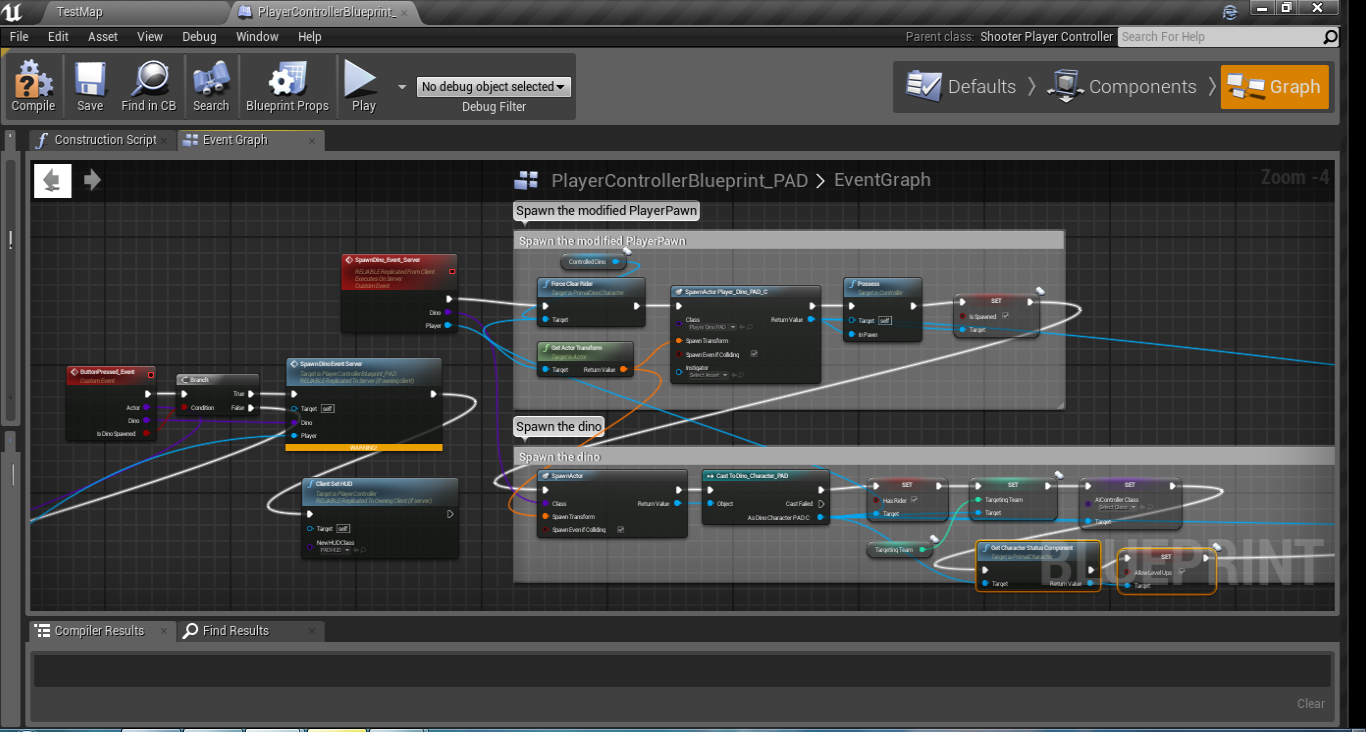 Integrate with GameServerApp
Our platform is built with API's, allowing you to easily create very complex mods / applications. The platform is custom made, so we can build anything you need to make your idea a big success.
Don't want to integrate with GSA? No problem! Just know that is possible if you ever need it.
Additional income
Generate more income besides your donations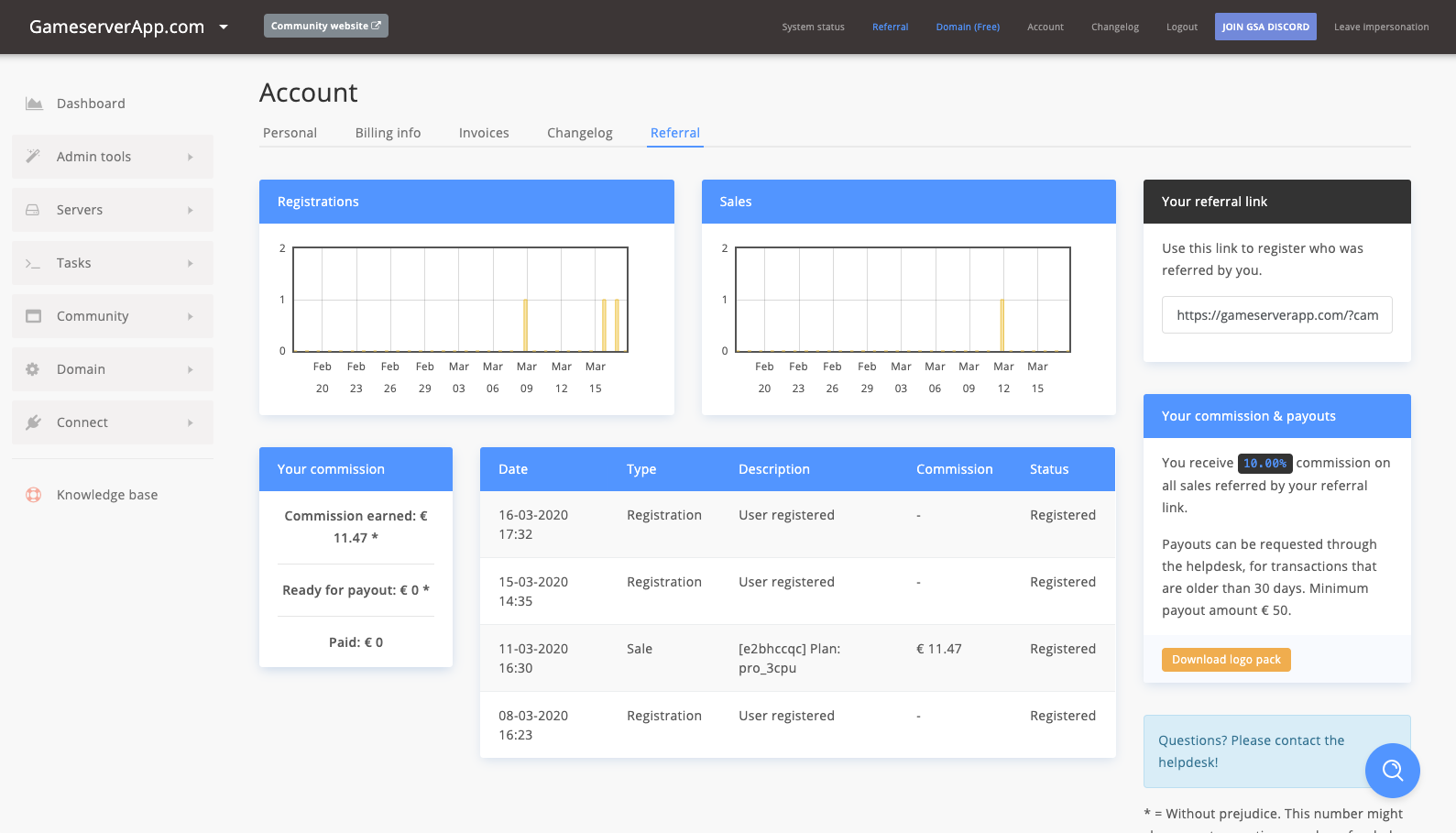 10% commission
Being partners means helping each other out. You get 10% commission on all valid sales coming through your referral link. You can track all registrations and sales on your own Referral dashboard.
Continues income example
When 20 people from your audience order a cloud game servers (3 CPU / PRO) through your referral link, you get € 179,98 per month. On average people order multiple servers, all counting to your commission.
Our offer
Are you still here? Lets talk business.
What we can offer you:
Development server
10% commission on all sales coming through you
Access to our expert community
Advanced integration options
What are we looking for in return:
You build / are building something exciting
Our logo with your ref link on all your mod / content pages
Occasionally some feedback about GSA
Join the team
Be part of the experienced content creators and programmers team.
Interested in our Developer Program? Please send an e-mail to [email protected] with information about you & your projects.